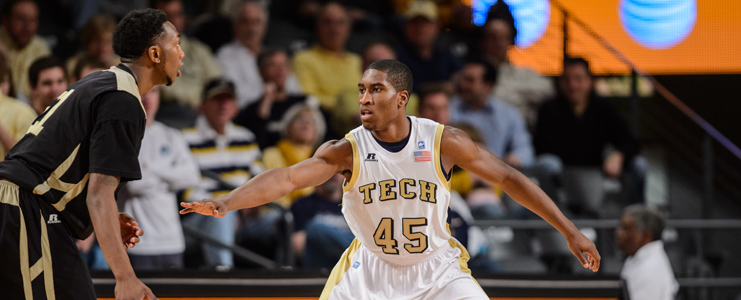 After graduating from North Florida Educational Institute in December, freshman guard Solomon Poole decided to go ahead take his game to the next level and enroll at Tech early. Solomon is the younger brother of Tech basketball player Stacey Poole Jr., who transferred to Tech from Kentucky last December.
ESPN and Scout.com both have Solomon listed as a four-star recruit, ESPN ranked him as the 12th best high school point guard in the nation and 53rd best overall player, while Scout.com had him ranked as the 9th best high school point guard in the country.
Solomon is considered to be a quick, explosive scorer who can take the ball to the rim, or hurt you with his jumper. Although he lacks length, his quickness makes him a solid defender.
However, fans should not expect him to come in and make a huge contribution right away, as Senior point guard Mfon Udofia will still be primarily running the offense for Tech. Since making his Tech debut against Alabama State on Dec. 17, Solomon has yet to make a major contribution, only playing 27 minutes in five games, and scoring a total of 11 points.
Even with the little playing time Poole has already shown signs of why he was so highly recruited.
Although the game was nearly out of reach for the Jackets by the time he got in against Miami, he provided a spark for the team when he entered the game late in the second half. He quickly forced a turnover that led to an easy Chris Bolden lay up, and then hit a 3 pointer just minutes later. If Solomon continues to progress, he could eventually earn more playing time behind Udofia.
By adding Poole to an already talented group of freshmen in Robert Carter Jr., Marcus Georges-Hunt and Chris Bolden, the Jackets appear to have built a strong nucleus of young players. With only two players expected to leave the team after this season, these freshmen can expect to see improvement in the future.