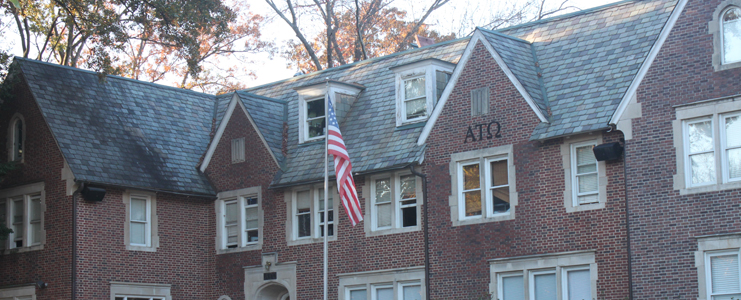 "ATO has some alleged violations of our Code of Conduct and those were brought to us by multiple sources. A decision has been made to place them on interim suspension, pending an investigation, which is the status they are currently on," said Dean of Students John Stein. "All activity has been ceased and what we will do is bring them to a judicial process which requires an investigation and, at the end of that, conclude an appropriate sanction, if these alleged violations actually did occur.
Disciplinary sanctions range from disciplinary warning to suspension, [but] it's hard to predict where this will end."
Stein went on to describe the interim suspension that the fraternity is currently under.
"What students need to understand and appreciate is that anytime we move to a status of interim suspension, it means that something has risen to a level serious enough for [the administration] to take immediate action to stop the activity. All chapter activity has been ceased at this time," Stein said.
According to a report released by the Georgia Tech Police Department, one of the alleged violations was the sale of individual beers, liquors and cocktail drinks without an appropriate liquor licence in a bar located in the basement of the fraternity house.
Although the Alpha Tau Omega representative corresponding with the officer at the time of this incident allegedly said that this bar was a "check-in" system for Alpha Tau Omega alumni attending sporting events, the police officer, according to this report, mentioned his knowledge of alcohol sales being present, as well as a price list of the drinks sales that reads "Alpha Tau Omega Pledge Bar 2012" on the top and "We take all major credit cards/Tips are appreciated!" on the bottom.
Representatives of the fraternity, as well as the Alpha Tau Omega National Office, could not be reached for comment.