[media-credit name="David Van" align="aligncenter" width="741″]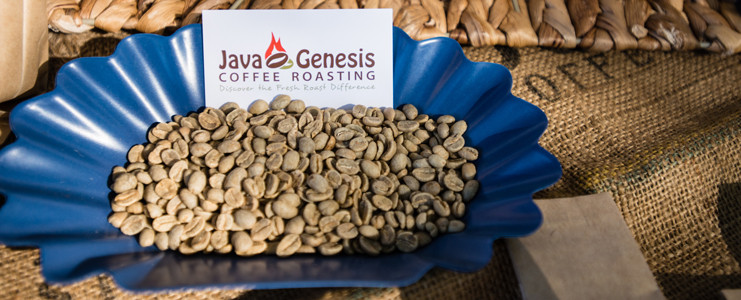 [/media-credit]The Farmers' Market, which is held every Thursday from 11:00 a.m. to 2:00 p.m., has grown considerably since last spring. While only five or six vendors set up shop regularly last semester, thirteen to sixteen vendors sold a diverse variety of products every week this semester.
"This year has been amazing for Georgia Tech Farmers Market. We have received positive feedback from students, faculty, staff, and vendors," said Dori Martin, District Marketing Manager at the Campus Dining Services.
The customers of the Farmers' Market are a mixture of repeat customers and students just discovering the market. One student, fourth-year BA Uzair Janjua, stated that he did not know about the Farmers' Market before last week.
"I like the coffee…this line's shorter than the one at Starbucks, and it tastes a lot better," Janjua said.
Vendors such as Juanice Christian of JavaGenesis Coffee Roasting strongly appreciate both new customers like Janjua and frequently returning customers. "This is by far my favorite market. The energy of the students is wonderful…I have one student that comes by every week and buys coffee from me…he's just a lot of fun," Christian said.
The Farmers' Market serves as an opportunity for small business owners to expand their products to a new range of customers and to establish themselves.
"The students are letting me know where they're buying their coffee, so it's giving me an opportunity to find new places to place my product," Christian said.
"Georgia Tech offered me the promise of another market. University crowds tend to react well to what I bring, because a lot of it is grab-and-go," said Robbie Medwood, the owner and baker for Dr. Sweets Cakes.
Several vendors explained their decision to participate in the Georgia Tech Farmers' Market because of the high density of students.
"Most of our vendors…are reporting that this farmers' market is one of their most profitable markets," Martin said. "The support that our community has shown by making purchases from our local vendors has not gone unnoticed."
On average, Medwood and Christian complete about sixty transactions every week that the Farmers' Market is held.
"[My company] just started up in May," Christian said. "The amazing response that we've gotten here encourages us to keep putting out the best that we can."
"I love that you can see the people who make what you eat," Junjua said. "I think it's cool, both for small businesses that can put out their products and for the students who support local alternatives."