As the X-Degree Committee hammers out the various details of the design-your-own-degree program, the problem of what to call it has proven unanswerable.
"It's a unique program, and we want to give it a unique name," said Richard Barke, committee chair and professor of Public Policy.
[media-credit name="Brittany Miles / Student Publications" align="alignleft" width="302″]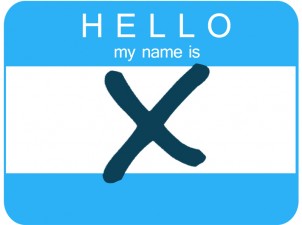 [/media-credit]The X-Degree, originally called the X-College, was proposed during the 2009 Strategic Planning Process. The program is meant to be experimental, providing a place for students and faculty to test new ways of teaching traditional subjects.
The program will seek students who are risk takers and problem solvers. Before the degree takes its first participants, however, it must have a name.
The committee has considered calling the degree "Interdisciplinary Studies" or "Transdiciplinary Studies," but the implications of those titles caused concern among some committee members.
"They sound more like remedial degrees," said  Amit Khanduri, SGA Vice President for Academic Affairs.
The challenge, Barke explained, is "finding a name for [a program] with nontraditional set of characteristics as well as nontraditional students."
The Committee is putting so much thought into the name because it is the public face of the program. The name of the degree will be at the top of graduates' resumes, and it will provide recruiters and graduate programs with their first impressions of candidates.
The X-Degree is not the only program at Tech to face this challenge. Last year, the College of Management completed the process of changing their Bachelor of Science in Management to a Bachelor of Science in Business Administration.
The College made the switch after talking to recruiters.
The change "makes students more marketable," said Chuck Parsons, Associate Dean for Undergradaute Programs at the College of Management. "Many recruiters… paid no attention to schools without Business Administration programs."
Although the two degrees are essentially the same thing, it is the name that first catches a potential employer's eye.
"Times have changed. Management degrees are not as popular, and students are finding it harder to make connections with recruiters," Parsons said.
The College hopes that the change will make their graduates stand out and give them the best chance of being hired.
If catering to recruiters were the X-Degree Committee's only consideration, then it could assign many names to X-Degree graduates. Participants in the program will be pursuing an 18-hour concentration, and they could take the name of their degree from that concentration.
For example, a student who chooses to focus on Public Policy, but also take classes in Civil Engineering and Economics could receive a B.S. of Public Policy with a concentration in Civil Engineering and Economics. Such a scheme would require full support from nearly every degree-granting school at Tech.
But Khanduri finds such a solution unsatisfying.
"We've talked about being bold, pushing the limits and coming up with something innovative and new. Something that's all-encompassing would be nice," Khanduri said.
Leaders in the School of Literature, Communication and Culture (LCC) understand this desire to have a name reflect its organization's mission. They recently voted to change its name to the School of Literature, Media, and Communication.
"This change will help the school communicate what we do as faculty, what we do for the Institute…and what we offer to Tech students" said Jay Telotte, Interim Chair of LMC.
Telotte indicated that the change in name, which must still be approved by the Undergraduate Studies Committee and the Board of Regents, does more than just provide a communications tool.
"The name also suggests part of our larger character, since we are a pointedly interdisciplinary unit, with many of our faculty having a breadth of interest that profitably crosses these disciplinary boundaries," Telotte said.
The X-Degree Committee is currently weighing all of these factors to come up with the best name possible. For now, though, they are moving on to other pursuits.
"We have decided to focus on the substance of the program, and let the name emerge from that," Barke said.
Until then, "X" will have to do.