[media-credit id=15 align="aligncenter" width="711″]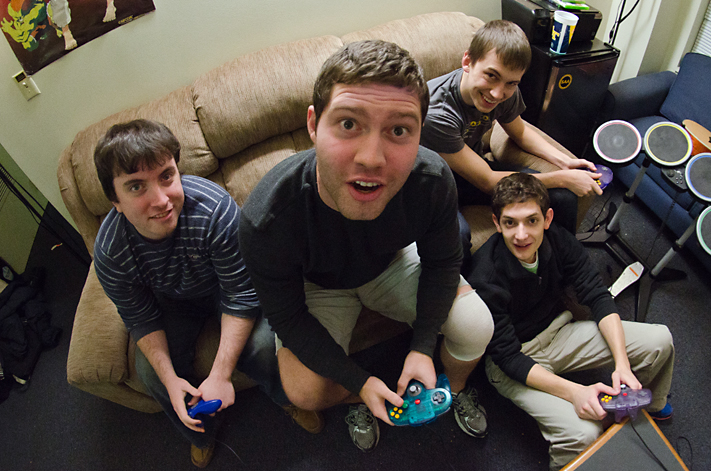 [/media-credit]Each year, a group of Tech students hold the "4/48 Zelda Marathon," venturing into the virtual world of Hyrule in Nintendo's The Legend of Zeldaseries of video games to raise money from a web audience for real-world children. Since its first effort in 2008, the group of friends has gathered each Dec. in the basement of Peter Sohl, a fourth-year BA and STaC double major, and raised over $4400 for the Child's Play Charity.
Started in 2003 by Jerry Holkins and Mike Krahulik, the creators of the web comic Penny Arcade, Child's Play works to deliver video games and equipment to children staying in hospitals. In 2011, the charity raised over $3.5 million and delivered to over 80 hospitals.
"We are hoping that Child's Play can give these hospitalized children the chance to play the same games that we love and grew up playing," said Ryan Adams, a fourth-year BIO major.
All donations go straight to Child's Play through PayPal and are tax deductible.
The '4/48' in the name of the marathon signifies the idea of playing four games in 48 hours, which was the group's goal for the first two installments of the marathon.
The fourth installment of the marathon, which took place in Dec. 2011, featured eight games, eight players and over 96 hours of gaming. The duration of the marathon was extended in response to the large number of donations made to Child's Play by the group's audience.
Stemming from a challenge to complete The Ocarina of Time in one sitting, the marathon grew into an independent fan event to raise money for Child's Play.
"We are not affiliated [with] Child's Play or Nintendo in any way. It is something that we like to do and is for a good cause," Sohl said.
The group uses a Nintendo 64 and a Nintendo Wii to play all of the games in the marathon. They say their favorite games in the series are The Ocarina of Time, Twilight Princess, Majora's Mask and Skyward Sword.
The players broadcast the event online, with live video following along as they complete each game. Viewers can interact with the players through a live chat on the group's web site, www.zelda448.com.
As they prepare for the 2012 run of the marathon, the group plans to move the marathon to summer, instead of Dec., due to the clashing of their event with two other similar events.
Many of the marathon's teammates will graduate in Spring 2012. The group plans to keep the adventures going, however.
"We'd like to do everything possible to continue the Zelda marathon event as long as possible. Our intentions are nowhere near closing it," Adams said.