After spending the last month studying abroad at Tech's Lorraine campus in Metz, France, Aubrey Charron, rising second-year Business major, has discovered a newfound sense of appreciation for the countries she has visited, experiences she has gathered and memories she has made alongside other Tech students.
Charron has traveled to Luxembourg (Luxembourg City), Belgium (Brussels and Brugge), the Netherlands (Amsterdam), Germany (Dusseldorf, Berlin and Munich), Switzerland (Interlaken and Geneva) and Italy (Milan, Como and Bellagio).
"It's hard to pick a favorite city or country because each place is so different and special for its own reasons, but my top three favorites as of now are Munich, Interlaken and Bellagio," Charron said.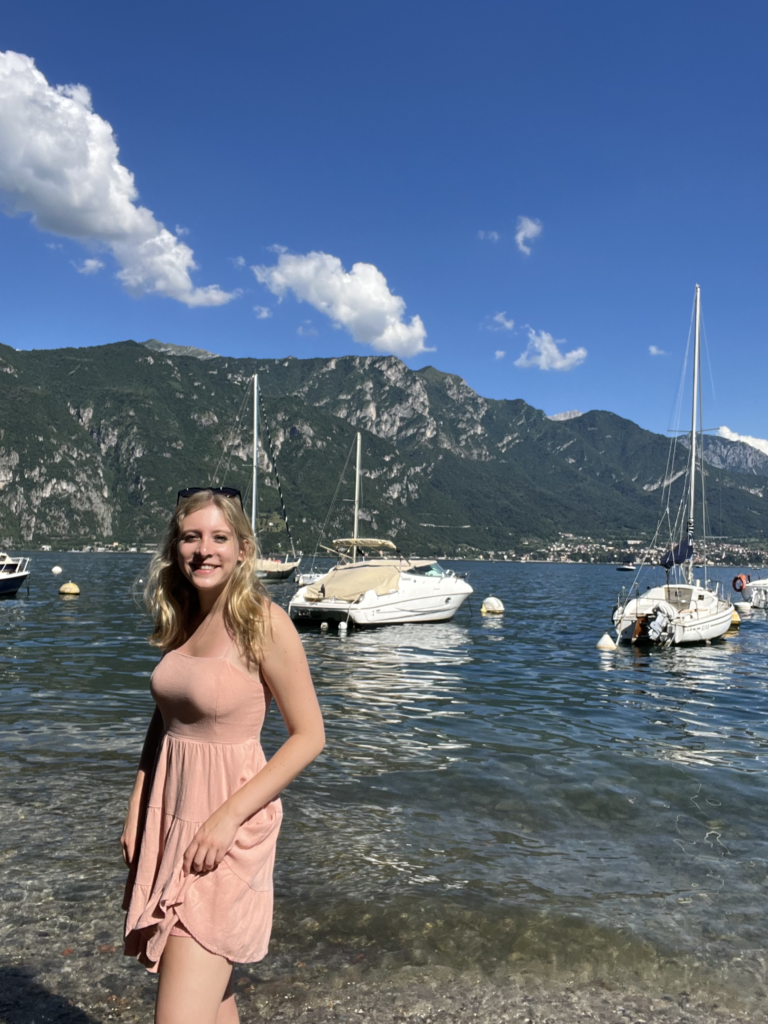 To Charron, each location had its own charm. She found herself appreciating different aspects of each country and city's nature, culture and history.
"Munich had the coolest vibe. We saw everything from people surfing the Eisbach river wave to the old city center of Marienplatz and came across so many musicians playing some of the best music I've ever heard," Charron said.
"Interlaken was our outdoorsy trip. We paraglided, hiked the famous Harder Kulm and even filled our water bottles with river water because it's so clean."
Charron also enjoyed visiting the Italian city of Bellagio
"In Bellagio, I enjoyed walking up and down the streets and taking pictures of every single colorful building (which was all of them). I also found a little beach tucked away and watched sailboats sail by," Charron said.
In the coming weeks, she is headed to Prague, Barcelona, Madrid and the U.K. to explore more of Europe's beauty and history.
"There are so many things I love about studying abroad, but one of the smaller things I've really enjoyed is getting coffee at local coffee shops. It's fun seeing locals order their coffee at their favorite place as they do everyday (maybe I've romanticized that a little, but you get the point)," Charron said. "While the big tourist sites are cool to see, I just love the vibes of sitting in a cafe. I feel like it's a more intimate way to see a city. And bonus — you get a much needed caffeine hit."
Some of her favorite coffee shops so far have included Cafezal in Milan, The Barista Lab in Geneva and Velo Cafe in Interlaken.
When asked what drove her to study abroad, Charron said, "My family loves to travel and studying abroad in college was a huge priority for me. I've known I wanted to go abroad for as long as I can remember."
Many students use their study abroad experience at the Institute to step out of their comfort zones and travel to cities and countries outside of their set schedules. Weekend trips to new cities are not uncommon.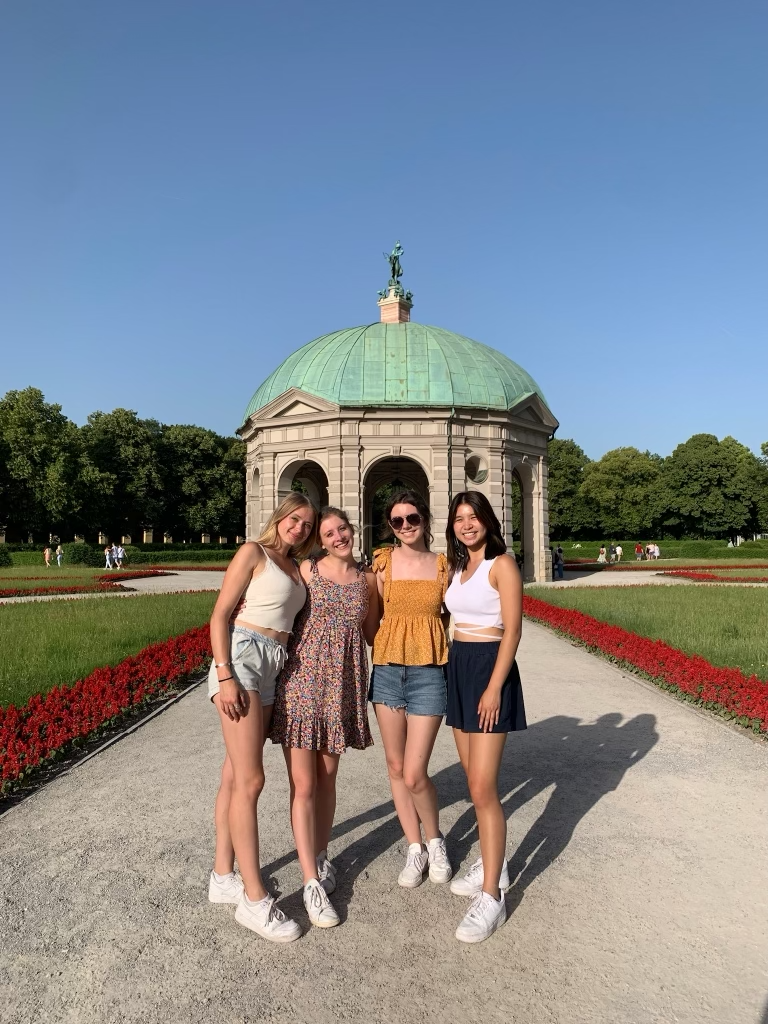 "One of the reasons I love Georgia Tech Lorraine specifically is because I'm able to visit so many new places in one summer and I have the flexibility to choose where I want to go. One thing on my 'Study Abroad Bucket List' was to take a solo trip, so this weekend I'm solo tripping in Milan, Como and Bellagio," Charron said.
Studying abroad is a rewarding experience that helps students gain more insight into different parts of the world and teaches them skills that will benefit them in the long-run.
"I am an incredibly Type A person. I love my little schedules, to-do lists and plans and don't enjoy deviating from them. However, I've been working on being more flexible this summer," Charron said. "I'm only six weeks in and I already feel like I'm better at going with the flow."
Having flexibility while traveling is essential.
"If there's anything GTL has taught me, it's that you can plan all you want, but sometimes you're thrown into situations where being flexible is your only choice and there's no time to even be upset about your failed plans."
Charron had a chance to visit Dusseldorf, Germany, a city which has great significance to her. Charron's parents met in Dusseldorf back in 1993.
"My mom (a Tech grad!) was studying in Dusseldorf and my dad was living there for work. They met at McLaughlin's Irish Pub and then ran into each other in the train station a few days later, where my dad officially asked my mom out on a date. They've been married over 26 years now," Charron said.
Charron and her two best friends traveled to Dusseldorf to see everything her parents have talked about. They raised a toast at McLaughlin's, saw her dad's apartment and ate brötchen.
With travel restrictions loosening, students are eager to get back to studying abroad.
Charron, along with many other students, have had the opportunity to explore different countries through Tech's many study abroad programs this summer.