Project H.E.L.P. ATL is a non-profit organization that provides a hands-on service experience dedicated to providing necessities for the houseless and less fortunate, as well as developing educational and mentorship opportunities for underserved communities throughout Atlanta.
The organization was founded in 2020, and Daniel Farr is the founder of the Atlanta branch. Farr saw establishing the Atlanta chapter as an opportunity to be a part of the community on a different level and become more involved in the local happenings. He came to Atlanta right at the beginning of the pandemic and saw the city shut down.
One of the things that he noticed is that the pandemic shed light on people who were not getting the resources they needed. Shelters were no longer able to service people who required assistance or even provide hot meals.
Before coming to Atlanta, Farr had been part of another organization that helped people that were experiencing houselessness in his hometown of Indianapolis, Ind. He lost his job when he arrived in Atlanta and had to stay with friends.
This opened his eyes to the support system and resources he had and just how quickly someone's life can change.
He made a pledge that once he was able to get back on his feet, he would work to get on the committee to help those that are forgotten and over-looked. That is what led him to found Project H.E.L.P. ATL.
The chapter started with a small group of people who wanted to make a change in the community by making and passing out sandwiches, water and hygiene products. Farr took videos of the process of packing these lunches, and others throughout the city of Atlanta reached out asking to join the effort.
In the past, Farr and some of the other volunteers would go out in search of people to give lunches and care packages to, but they soon realized that they needed to find a way to help people in a more efficient way.
Now the organization has evolved through donations and support to include multiple large-scale events, including their recent Juneteenth Day of Service.
Project H.E.L.P. as a whole focuses its mission through the use of their slogan: "Humanity Evolves from Loving People." The second annual Juneteenth Day of Service showcases the action that the organization is taking to help those experiencing houselessness.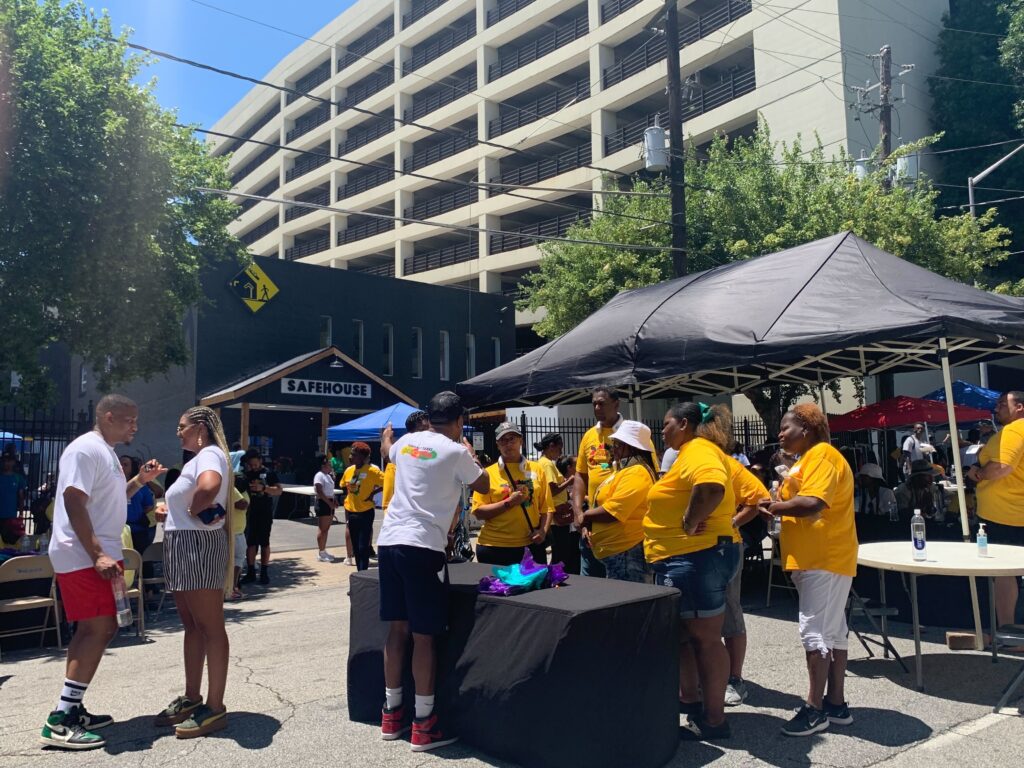 The event took place the day before the official holiday, and was a full-fledged festival with food, games and plenty of resources. This is the second time Project H.E.L.P. ATL has hosted this event, and received double the amount of attendees this year. It was conducted on such a large scale that they needed a permit from the city to block out a whole street.
"We've actually created a full-blown partnership with Walmart now, they're going to be providing a lot of clothes and resources that are going to allow for these individuals to almost have an experience of shopping," Farr said.
The event this year was much larger, with Coca-Cola joining Walmart as a corporate sponsor. They collaborated with many other organizations, including First Response and the Georgia Labor Department in order to focus on self-sufficiency and help people stay off the streets long-term.
Project H.E.L.P. ATL was also able to provide mobile showers, hair cuts through the Atlanta Barber Institute, clothes and STD testing, as they are committed to making sure that healthcare is at the forefront of all of their events.
It was a one-stop shop where attendees could get an entire experience: the individual comes in, sits down and relaxes. They were then served food and could go around from station to station getting resources that they need.
"I'd say that's one of the biggest things that we've learned, is that we can have these huge events where for a brief 30 minutes to three hours, you're having this whole experience where you can possibly briefly forget about the situation that you are in, and you get to have that human feeling," Farr said.
The organization creates these large quarterly experiences, while also having different weekly and monthly service opportunities that focus on humanizing the experience of those facing houselessness.
The city of Atlanta also acknowledged Project H.E.L.P.'s work and commitment to the community. Volunteers, attendees and staff gathered for a special announcement from the Fulton County Board of Commissioners.
The board recognized Farr and Project H.E.L.P. ATL for the memorable impact that they have made in the community and on the event's second year of operation, they proclaimed June 18 as "Project H.E.L.P Appreciation Day."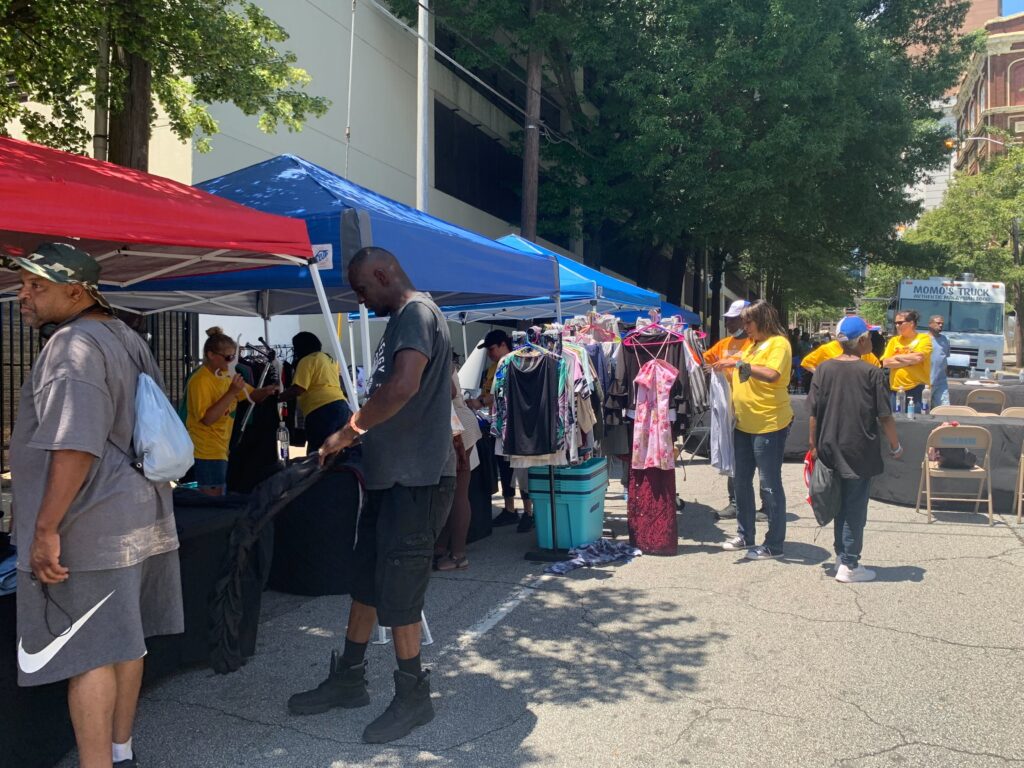 Project H.E.L.P. ATL is always accepting volunteers. To reach out to the organization, individuals can contact them through their website or on Instagram (@projecthelp_atl).
The organization works mainly around the downtown Atlanta area, so Tech students who are interested in serving their local community have the opportunity to get involved.