Over the past year, Tech's Career Center has welcomed two new employees to its staff, Kyle Poe and Camille Liverpool, who will both serve as career educators for undergraduate students in the Ivan Allen College of Liberal Arts (IAC).

Like other career advisors at Tech, Poe and Liverpool hold advising sessions with students to help with anything and everything related to career development.

"We meet one-on-one with students [where] we could talk about resumes, cover letters, job and internship search, career exploration, networking, LinkedIn, career fair prep, basically everything career related outside of the classroom," Liverpool said.

But, unlike other career advisors who may have been hired to help all students at Tech, Poe and Liverpool work specifically with Tech's liberal arts undergraduates.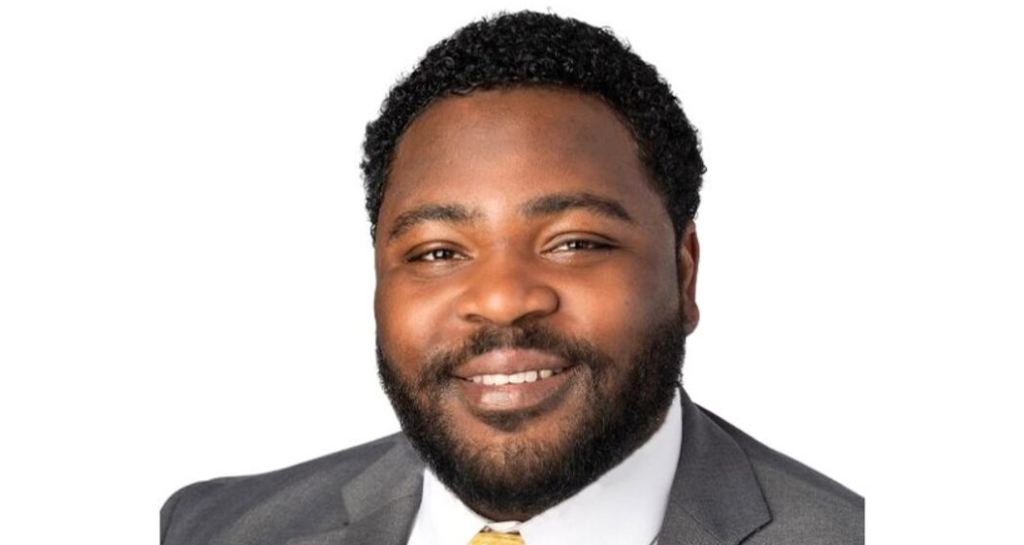 "We're trying to … build a culture of career development with Ivan Allen [College] specifically," Poe said.

This includes working not only with students, but employers as well.

"Part of a long-term project and overall goal is also to be an advocate to employers," Liverpool said. "So, as a career educator, we really want to understand the curriculum [students] are learning in the classroom, so that we can be an advocate when talking to employers and helping them understand what is Ivan Allen at Georgia Tech and what does it mean to get a liberal arts degree."

Poe's and Liverpool's new positions as IAC Career Advisors seek to ameliorate a past critique about the lack of opportunities provided by the Career Center for liberal arts students.

"There's two options: either one, we need to start changing what is already made … or we just need to create new [events]," Liverpool said.

A recent event hosted for liberal arts students was the IAC Networking Event which took place on Sept. 29.

More than 30 companies or organizations interested in working with liberal arts students attended the event to network and learn more about the unique skill sets of Tech students.

The list of organizations at the Networking Event originated from students' interests, trends of who is hiring, companies already associated with Tech and outreach from employers and alumni.

Changing the Career Center to be more IAC-inclusive will start from acknowledging the fact that career development for liberal arts students is different from other majors on campus.

"Camille and I were both liberal arts students," Poe said.

"So, we understand what it is that students are [experiencing] … We are not going to be recruited like engineers or business majors."

"Sometimes students want a straight path, and the reality is [liberal arts students'] paths are not going to be linear like our counterparts," Liverpool said.

Creating a more IAC-inclusive Career Center will also require an understanding of what is the role of liberal arts students at a technology-focused university and in the 21st century workplace.

For Liverpool, that role is making human connections amidst innovation.

"I think that's why it's such a great partnership. You do have your counterparts that are doing these more STEM/tech-focused [projects]," Liverpool said.

"But, if they don't understand who they're making it for, and I think that's what [liberal arts students] bring to the table, it doesn't matter."

For Poe, the role is seeing relevant issues from a variety of perspectives.

"[IAC students can] understand economics not only from a data, but also from an analytics, perspective," Poe said.

"With HTS, there's a social justice, but also there's a STEM focus … that a lot of people don't understand."

To build on the uniqueness of a liberal arts degree at Tech, Poe says "to take advantage of all of the resources that you have. In a place like Atlanta, there are so many opportunities around what it is that you are learning and what it is that you can do based on your knowledge and your interest."

"I think, honestly, getting into Tech, being at Tech, being in Atlanta, having a STEM-focused liberal arts degree is unique in itself," Poe said. "So unique that you don't have to try to do anything in comparison to your peers, like an engineer. [IAC students'] natural experience and coursework alone is going to stand out to an employer."

For students interested in applying to an internship or full-time position, both Liverpool and Poe have plenty of advice for students.

"Get your resume reviewed and start networking,"

Liverpool said. "It also takes a lot of work outside the classroom. [IAC students] are not going to find a job just by going to class and … cold applying. You're going to have to do informational interviews with people, you're going to have to go to networking events and meet recruiters, you're going to have to do the work outside of the classroom."

Poe also recommends useful tools to job-seeking students.

"I would say definitely CareerBuzz," Poe said.

"I [also] like Firsthand and Big Interview. They're just platforms that [students] are actually paying for that I think [everyone] should take advantage of."

Firsthand provides information to students about different fields, so they can understand the specifics of a career before applying.

Big Interview is an interactive online platform that assists in practicing for interviews specific to different jobs, industries and experience levels.

Both tools are available on the Career Center's website at career.gatech.edu.

Students interested in meeting with Poe or Liverpool can attend IAC drop-in appointments from 2 – 4 p.m. every Tuesday and Thursday in Room 131 of the Savant Building and Career Center drop-in appointments from 2 – 4 p.m. Monday – Friday in the Bill Moore Student Success Center.

Students can also schedule one-on-one appointments, either virtual or in-person, through CareerBuzz.

Poe and Liverpool highly encourage students to meet with them during their time at Tech. Both enjoy helping students experience their "a-ha" moment when they find success in their career development.

"The 'a-ha' moments for me are when [students] realize that [they] do have experience," Liverpool said. "I also like when I can have more personal conversations with [students] in my one-on-one appointments because it will help me even better in advising or coaching."

Poe agreed with Liverpool on this.

"The favorite part of the job is really and truly seeing [students] succeed," Poe said.