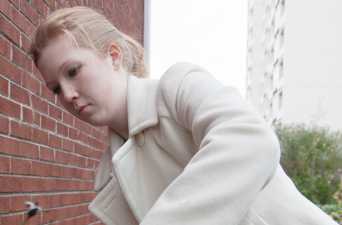 As part of a national initiative to honor the work and beliefs of Dr. Martin Luther King Jr., Tech will be hosting its 3rd annual MLK Day of Service on Monday, Jan. 21. Participating students will have an opportunity to help out in the metro-Atlanta community by engaging in a variety of service projects.
MLK Day, originally observed in 1983, is often referred to as "A Day On, Not a Day Off." It is the only federal holiday designated by Congress as a national call to action promoting volunteerism—an act that took place in 1994. The Institute's Day of Service is a campus-wide endeavor that encourages students to serve the community in teams as a way to honor Dr. King's legacy.
"My hope is that all of our participants will enjoy their service experiences, but also that they'll reflect on how they can continue to live out Dr. King's legacy beyond the Day of Service. Our event is one day, but Dr. King's dream is for diverse communities to be celebrated and for all individuals to be valued every day of the year," said Sarah Perkins, Tech's Civic Engagement Coordinator.
This year, there are eight service projects and 250 spots available. Students will be volunteering with partner agencies like Jumpstart, an early education development organization, and Café 458, a social service agency that feeds the homeless in the heart of the Martin Luther King Jr. Historical District.
Elizabeth Carpenter, a second-year BMED major, participated in last spring's Day of Service event with a group of other students in the President's Scholarship Program. She was excited for the opportunity to pay her respects to Dr. King through her service project.
"Dr. King gave up his life for service—for serving a greater cause. And I think that honoring him by making the sacrifice of waking up early and helping someone else is really great," Carpenter said.
Tech's Day of Service was organized and put into effect by a Planning Committee of five students, each who served as a point person for different logistics of the event from project recruitment to reflection activities.
The agencies that students will be volunteering with work to address many important social issues such as environmental sustainability, hunger, homelessness, health and social services, literacy, medical assistance and sex trafficking. Some examples of service projects include beautification and landscaping, facility maintenance, refurbishing medical supplies and creating literacy packets for preschool children.
"One of the things that MLK advocated was equality, and I think that a lot of times we can get caught up in ourselves…we forget that other people need our help, and that with all of the opportunities we have been given to serve we really shouldn't hesitate to just get out and do it," Carpenter said.
During a week of celebrating Dr. King's legacy with activities both on and off campus, the Day of Service event gives students a chance to dedicate their time to others.
"No matter your race or gender, we've all benefited because of what Dr. King did. Far from this being just a holiday and a day off from work and school, I think the best way to honor his cause is to give up a morning to service and in return get a more peaceful, happy and understanding world to live in," Carpenter said.