With July 31 quickly approaching, special interest groups in Atlanta are working to promote or denounce the upcoming referendum on the Transportation Special Purpose Local Option Sales Tax (T-SPLOST). Not only would the referendum fund projects around the state, the tax is slated to contribute to projects that near Tech's campus.
Two years ago, the Ga. General Assembly passed the Transportation Investment Act of 2010 (TIA), or House Bill 277, as a precursor to the T-SPLOST referendum. In addition to creating 12 districts to "enable the coordinated design and construction of transportation projects" across related geographical areas, the bill set the foundation for a special transportation tax, in this case, T-SPLOST.
This one percent sales tax would be implemented on a region-by-region basis, with the statewide voting population deciding whether to approve the referendum. Furthermore, only regions that approve T-SPLOST would receive funding.
If passed, the tax would raise funds for use in transportation improvement projects, including funds for public transit, roads and even airports. For the Atlanta region, region 3, the initiative would raise roughly $8.4 billion in projected revenue by 2020, providing a major investment in transportation infrastructure.
Closer to Tech, T-SPLOST would fund road improvements in addition to two separate streetcar lines that are slated to connect to the Atlanta BeltLine Project. The first line would follow Highway 78 west, beginning on the south side of campus with a spur connecting the line to Centennial Olympic Park. This line would connect various sites, including the Martin Luther King, Jr. National Historic Site and World of Coke, to Tech's campus.
The other streetcar line would begin near the intersection of Juniper at Ponce de Leon, and follow Ponce to the east. Through this line, Tech students would have access to the Carter Center, the Poncey Highlands and the Ponce City Market.
Students can also expect to see improvements to the MARTA rail system. The train system is projected to receive over half a billion dollars from TIA. In addition to improved efficiency lighting, a new control system is planned which includes a "precision docking component" that would allow trains to stop at predetermined points on the platform. [media-credit id=7 align="aligncenter" width="741″]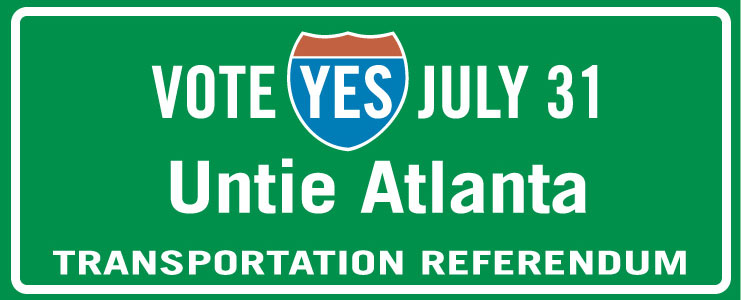 [/media-credit]Funds would be spent to investigate extending the red line to the north.