Hell Week is almost over, and as our scholarly demons retreat, students are given peace to bury the dead and treat their wounds. If you've survived, it is but a slight victory, for the looming threat of Dead Week and finals cast their shadows over any hope for relief.
Preparing for finals, like any major battle, takes finesse, planning, strategy and most importantly, willpower.
[media-credit id=15 align="alignleft" width="555″]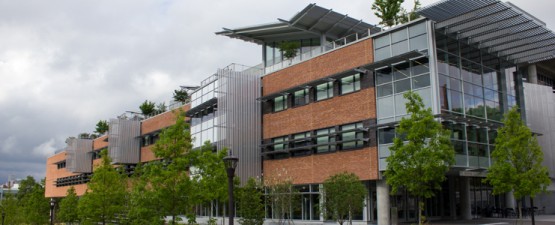 [/media-credit]
Finding a location where one can best channel willpower and clear thinking is often a treacherous quest. Tech offers many spaces for all sorts of studying needs. These popular study locations have a variety of features that may make them the perfect place to work.
The CULC breakout rooms are wonderful; they are quiet, private, fully equipped and encourage one to stay focused. They are also in incredibly high demand, so unless they are reserved well in advance, chances are slim that a room will be empty. Rooms can be reserved at clough.gatech.edu.
The common areas in the CULC during finals are comparable to early American settlements. Once a person establishes himself or herself in a particular area, they remain there, living off the land (the vending machines) and sustaining themselves for days without returning to their homeland (their dorm). If the opportunity arises, students should snag an empty space and do the same.
The College of Management is an excellent place to study, particularly for those working in groups with the intent to, at some point, take a break and get some eats. With Waffle House, Moe's, Tin Drum, Yogli Mogli and the new Gyro King and Subway just around the corner, the College of Mangement is perfect for those who can't study without something to munch on. There are smaller glass-walled rooms in the corridors that prevent distractions from passersby, as well.
The library is quiet, like an upside-down crypt. Those who are closest to their finals take up residence on the upper levels, while those with time left to roam this world and study fill the lower levels. If you can find a seat, it is excellent for channeling your inner will-power and focus.
West Campus locations are another option for one's studying needs. However, facilities have less study space and limited access.  The CoC has some space, but it is typically full of CS students rapidly programming final projects. Van Leer, in terms of study space, has absolutely nothing unless one enjoys hallway floors.
In addition, West Campus food is far less glamorous than Tech Square's options. Woodruff Dining Hall does little to brighten the day of students' hard work  and studying. However, there is the café in the CoC offering Highland bakery treats.
The Student Center can be an excellent place to study if one is okay with a few distractions. With many dining options and other student services, it is easy to spot a friend who might be distracting.
In all reality, studying is possible in one's living space, but there are many temptations to fight.  A plethora of activities that do not involve studying, primarily sleeping, are extremely close at hand. A dorm room desk can also be much too close to an Xbox, Playstation or other digital distraction.
Where one chooses to study is an important decision and there are many factors to consider when making the selection.
The best thing to do is find where one focuses the best. Most importantly, if a student  has access to a certain building that isn't open to all, they must take advantage of this after hours for absolute peace.