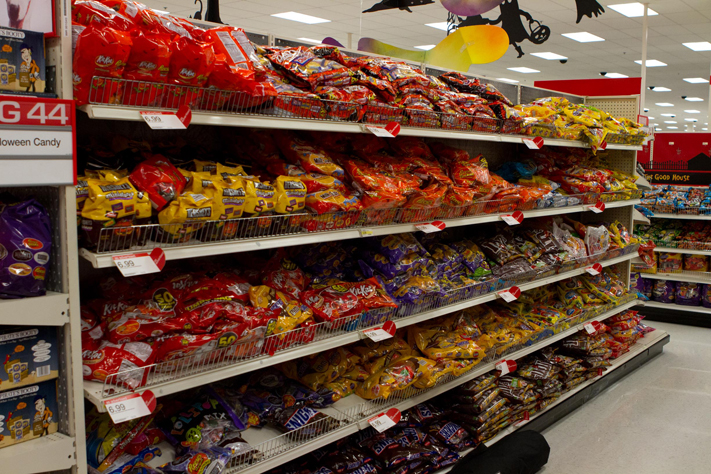 A group of little children eagerly wait outside a large wooden door knock impatiently for an answer; a band of cheery, squeaky voices burst forth asking the all-important question "Trick or Treat?"
The uniqueness of Halloween lies in the fact that it celebrates the supernatural and glorifies imagination and dressing up to inherit a new personality and identity. Because of the emphasis on fantasy and play, costumes and impersonations become central to the holiday.
This aspect of the holiday came into prominence within the last decade, and has catapulted Halloween onto the global stage and made it a worldwide phenomenon.
It has helped to broaden the festival's horizons into markets that were initially infertile for it. This is the commercial aspect of Halloween.
Halloween is one of the most profitable holidays in the world. The last decade has seen a surge in the sales of elaborate costumes, which coupled with intricately -crafted masks and extensive handiwork became the rage in most cities.
Americans spent over $5.07 billion in the year 2009 alone, with an average of $64.82 per person. The majority of the $5.07 billion comes from costumes, decorations, candy, and pumpkins.
The driving force behind this drastic change has been the changing tastes of adults. The days of Halloween being a young child's holiday alone are long gone as more and more adults are hosting extravagant parties featuring people dressed in creative and expensive costumes.
What is even more surprising is that leading this trend are young adults between the ages from 18-24 years of age.
So what is the reason behind this development?
"Halloween allows an escape like no other festival. With a packed schedule, it's sometimes difficult to find an outlet. This day is one where I can feel like a child again and go out and have some fun," said John Smith, a fourth-year IE Major.
John's opinion seems to echo what others feel as well; over $1.75 Billion was spent solely on Halloween costumes in the year 2009.
However, in comparison to other holidays, it still has a long way to go. Father's Day, Halloween's closest competitor, generates $3 billion more  every year.
Moreover, as compared to Christmas, which generates over $460 billion, it is still commercially very small.
"Christmas is something different altogether, it's a much bigger deal, it's being going on for longer and it is closer to a lot of people's hearts," said Matt Jacobs, a third-year CS major.
However, the sharp increase in Halloween's popularity is a clear indication that it is here to stay.