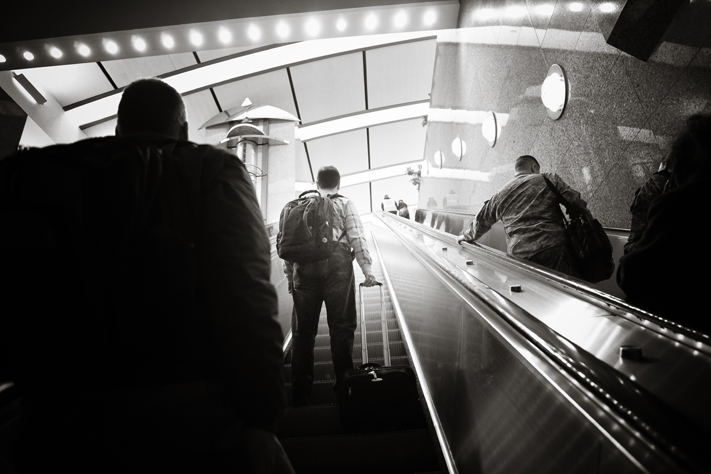 Next Friday, Tech students will receive a much needed respite from class and work. How are students going to spend the few precious days at their disposal?
"[I'm not] studying one bit over break," says Nick Beyer, second-year ME. "I'll probably take a trip out to the golf course and hit some balls with my dad."
The gentle influx of the beautiful autumn weather over the past week makes the upcoming break an ideal time for outdoor activities.
"I plan on hiking up in the north Georgia mountains with my friends. This is really the only good time for me to do something like that until spring," said Thomas Benson, a first-year MGT major.
Tyme Dutzer, fourth-year PFE, is also driving up to north Georgia. "I'll be hanging out with friends," Dutzer said.
While many students are staying in the state or the southeastern region of the U.S., others are traveling abroad.
"I'm actually going to the Himalayan mountains," says Nick Hobbs, a second-year NRE major. "I'll be skiing, rappelling, maybe even some base jumping. I'll spend my free time watching Breaking Bad and eating."
Marlie Creed, a third-year ECON major, is heading up to Washington, D.C. after finishing the three midterms she has next week.
"I'm just going up to see the sights, and the rest of the time I'll be catching up on sleep," Creed said.
Other students plan on simply relaxing and catching up on sleep after a grueling week.
"I'm just going to rest and sleep as much as I can," said Tay Mai, a second-year EE major.
Phillip Kisembo, a second-year ChBE major, will be staying on campus for some of the break, but not necessarily to study.
"I will be volunteering with the Catholic Center," Kisembo said. "I want to spend some of my break helping out the community."
Rafik Khalid, a fourth-year BME major, is also looking to benefit the community over break.
"I'm hoping to get involved with Habitat for Humanity in the Atlanta area over the weekend and then fundraising with Children's Healthcare of Atlanta on Monday or Tuesday," Khalid said.
While students' plans for the break vary between staying on campus and leaving, all should find the days off to be welcomed.