On Apr. 17, 2021, the High Museum of Art will be premiering its newest exhibit "Underexposed: Women Photographers from the Collection." Featuring 86 women photographers and over 100 photographs from the Museum's collection, the exhibit highlights the accomplishments and notable contributions of women throughout the history of photography. Through the collection of works the exhibit explores gender, identity and politics and how these themes shaped the women's work.

Initially intended to have been shown in spring 2020 but postponed due to the pandemic, "Underexposed" honors the hundred-year anniversary of the passage of the historic 19th Amendment, which granted women the first right to vote in 1920.

Like many art museums across the country, the High Museum has historically shown disproportionately more work by men than by women. "Underexposed" has given the museum an opportunity to highlight artists in their collection who have rarely been on display and a chance for institutional self-reflection.

"I think museums ideally are where communities come together and historically where the 'best' of culture is on display. If we only have white male curators determining what we show then we're going to have a very skewed understanding of what creativity is and what culture is and what a community is," said Sarah Kennel, the High's Keough Family curator of photography.

The exhibition begins with "Pioneers to Professionals," which introduces visitors to a selection of work by artists who led the way for women in the fields of documentary, fashion and fine art photography — and transformed the medium of photography in the 1920s through the 1950s.

Among these artists is Ilse Bing, who Kennel calls "an icon of the show."

Known as the "Queen of the Leica," Bing was a German-born avant-garde photographer who applied her studies in mathematics and science to photography in her experimentation with motion, angles and
printing techniques.

"Throughout her life she made these self-portraits where she's wielding the camera not really as a weapon, but as the tool of choice," said Kennel. "She's identifying herself as both very feminine in her appearance but also kind of taking on this technological and innovative role that's an important way for her to attest to her identity as an artist."

The exhibition continues chronologically with the next section focused on artists primarily from the 1970s and 1980s who experimented with alternative processes and technology to redefine the limits of photography as a medium.

Additionally, this section connects artists including Barbara Kasten, Olivia Parker and Sheila Pinkel to pieces by contemporary photographers, such as Meghann Riepenhoff and Elizabeth Turk; a comparison that demonstrates the ever-evolving language of photography.

"Another thing we've really tried to bring out in this exhibit are the stories of the individual artists and in particular the networks that link them; especially how important it was for many of the women, particularly in the 20th century, to be inspired by another female artist," Kennel said, speaking on the exhibit's exploration of women role models and mentorships in the art world.

The second half of the exhibit is organized thematically, exploring how women photographers have used their art to confront and reflect on gender and identity in personal, social and cultural realms.

A prominent theme is "women looking at women," which displays the ways in which women photographers have looked at and photographed other women.

Kennel discussed one artist named Mickalene Thomas, who reconstructed Edouard Manet's "The Luncheon on the Grass" (1863) in her work "Les Trois Femmes Deux" (2018) as part of her larger movement surrounding diversity and representation.

"If you look at it, they are in the same kind of body pose, but instead of two bourgeois men and a prude woman, the artist stages these three fabulous women of color there" said Kennel.

"It's part of her larger project on taking the icons of art history which have historically been white European males and centering Black femininity at the center of it."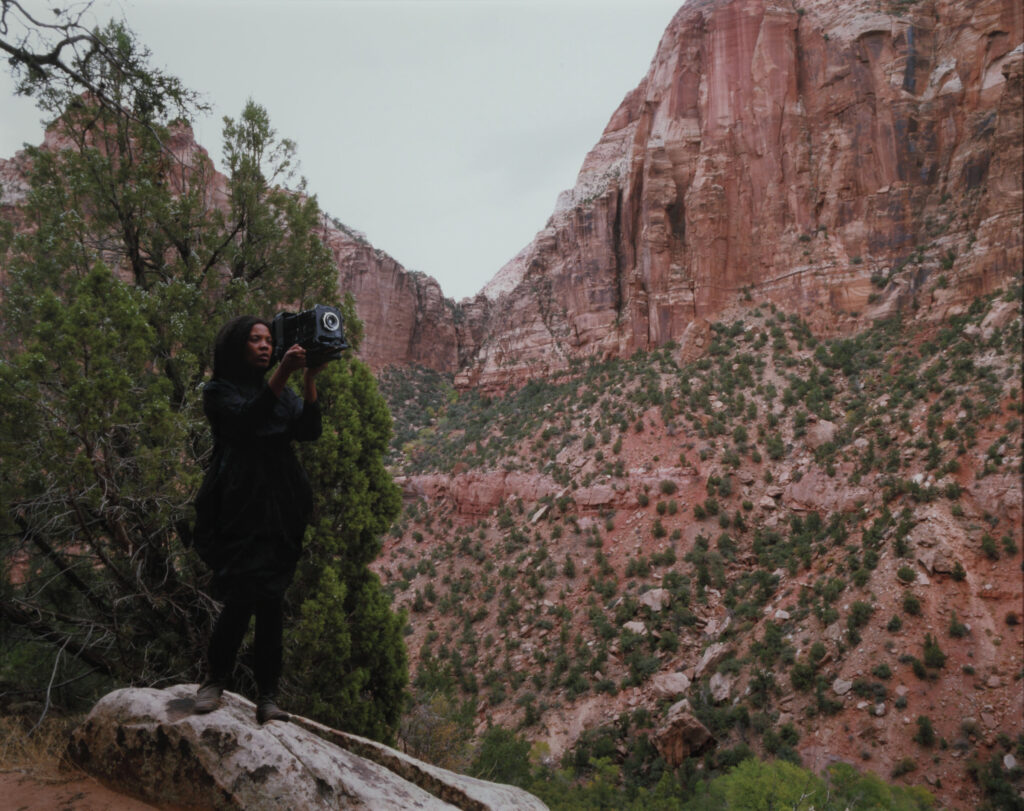 "Underexposed" takes visitors on a journey through the world of photography that Kennel hopes will inspire and empower visitors of diverse backgrounds, interests, and identities.

"I think it's powerful when people can walk in and see themselves on the walls. Photography is a great medium for that because it's a very direct form of representation. I hope 'Underexposed' offers something for everyone to enjoy."

"Underexposed" will be on display from Apr. 17 – Aug. 1 2021.