While he may be known as a one-hit-wonder to true country music fans, Greg Bates put on a well-rounded and entertaining show on New Year's Eve.
The concert took place at 120 Tavern & Music Hall, a legendary restaurant located near the 120 loop 20 minutes from Atlanta. Complete with a beach volleyball court, outdoor tiki bar, pool tables, and a concert stage, 120 Tavern is a warm and lively blend of southern comfort and city thrill. As the bowl games were displayed to diners throughout the evening, music fans flocked to the stage for two memorable performances.
[media-credit name="Republic Nashville" align="aligncenter" width="711″]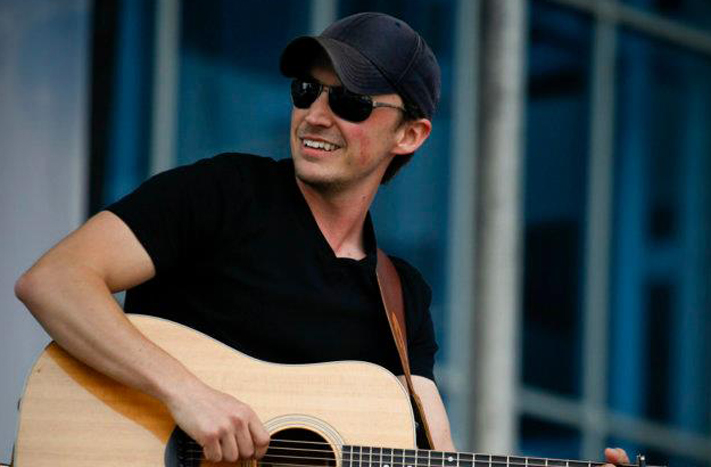 [/media-credit]
Opening for the up-and-coming country musician was singer-songwriter Mike Ellis, whose raspy vocals provided the perfect blend of country twang and a classic rock sound. Ellis warmed up the crowd for an hour-and-a-half with lesser-known tunes, a few unique cover renditions, and enough talent to entertain concert-goers who were unfamiliar with his work.
Two hours before midnight, Greg Bates took the stage to play until the Peach Drop. Despite an obviously humble and slightly shy stage presence, Bates' laid-back personality and sweet smile were contagious.
Throughout the night, Bates played songs from his self-titled debut album from July. A mixture of upbeat, bubbly rhythms such as "Fill in the Blank" and slower, deeper melodies such as "Brothers"—which he appropriately dedicated to troops overseas—and "Lost in Caroline" left listeners completely satisfied. The highest point of the evening undoubtedly came with Bates' final song, his popular radio tune, "Did It for the Girl," which previously peaked at #14 on the US Country Charts and which has been blasting through "Kicks Country" and "94.9 The Bull" for the past few months. This hit was released in April, prior to Bates' original album, as his debut single. Billy Dukes of Taste of Country summed up Bates' appeal accurately, calling his single, "instantly memorable—if only for its simplicity." "Did It for the Girl" was similarly well-received by Matt Bjorke of Roughstock, writing that Bates "marries the best of the neo-traditionalist movement with the modern country world."
In the next few months, Greg Bates is traveling across the country, putting on performances with various other country stars including Eric Church, Rodney Atkins, Kip Moore and Alan Jackson.
All in all, both rising stars provided entertaining performances (albeit featuring mostly unknown songs) at one of Atlanta's most underrated concert venues.
Coming this month to 120 Tavern are even more popular country names, most notably Chase Rice, Casey James and Eden's Edge.