Most spies last a few years if they're lucky. Fifty years in the field is unheard of, except for London's favorite man of mystery, James Bond. Daniel Craig (Cowboys and Aliens) returns for a third run as 007 in Skyfall, just in time the franchise's 50th anniversary since Dr. No was released.
[media-credit name="Columbia Pictures" align="aligncenter" width="1024″]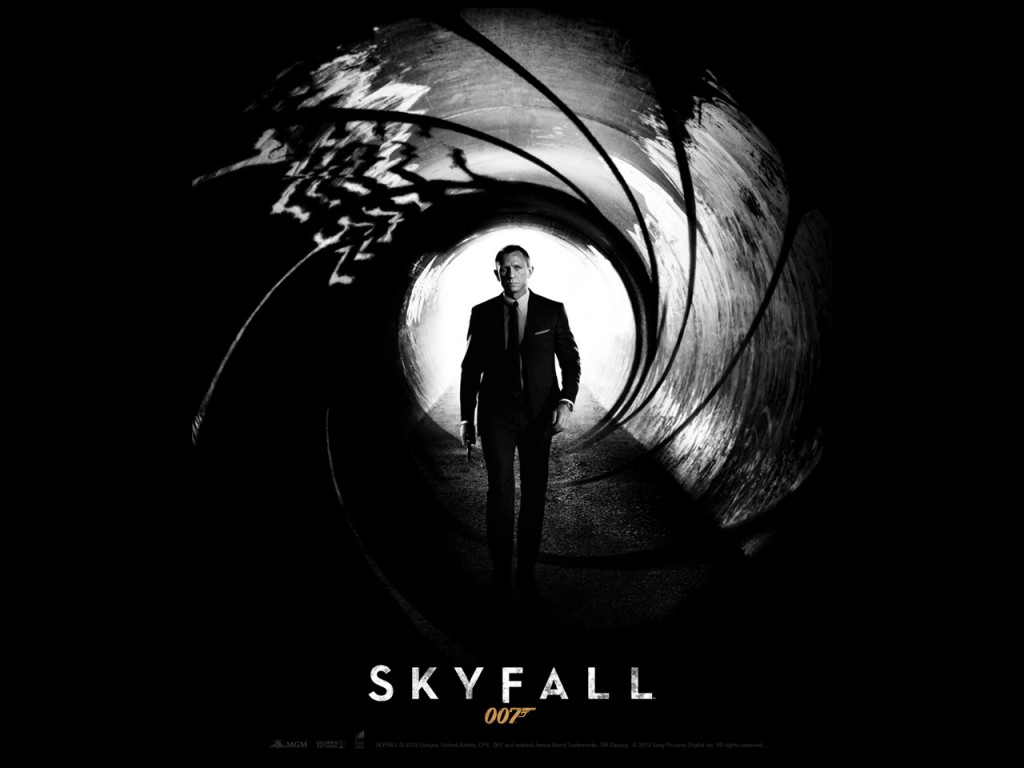 [/media-credit]
From its hazy beginning until the final credits, this film makes it clear that Bond is back and as lethal as ever. Gunshots, car chases, wrecks and a train fight ensue as he pursues his target, and that's just before the opening credits. Viewers are then met with the iconic, trippy Bond intro, a nostalgic commonality in all 007 films, coupled with Adele singing the Skyfall ballad. It's a piece she wrote specifically for the movie, a fresh approach for fans new to the series.
There is no doubt that Skyfall was a massive undertaking in production and cost (projected $150-$200 million). Fans will witness filming action from as far away as Turkey back to MI6 headquarters in the UK as Bond attempts to annihilate the nation's newest threat.
Skyfall has been touted as one of the best Bond movies ever made. Roger Moore, a former actor with the role of James Bond, remarked that Daniel Craig is perhaps the best Bond of all. These are big shoes to fill, of course. With 22 other films in the franchise and five other Bonds to choose from, viewers will have to make this decision for themselves.
While which Bond is best is in question, it is a fact that Skyfall is a must-see. It is the only film, for instance, that explores the relationship between Bond and M (played consistently in the last 7 films by Judi Dench) as well as information from his previously unexplained childhood.
One of the only major differences between this story and the multiple others is the lack of a strong female love interest evident in such popular Bond movies as Goldeneye, From Russia With Love, etc. There are smaller appearances by Naomie Harris(Pirates of the Caribbean) and French actress Berenice Lim Marlohe in Skyfall, but their smaller appearances leave the audience wanting more. Maybe this is done in anticipation of another sequel. There are also some loose ends that don't make much sense, but fortunately these unanswered questions don't make or break the storyline.
In what can only be described as a new spin on the series, relationships are explored and sturdy loyalties are tested. There is a definite enemy (Javier Bardem, No Country for Old Men), but tracking him down requires all that Q, the ever present intelligence guru (newcomer Ben Whishaw, Cloud Atlas), and the rest of the agency can muster. And it becomes personal for everyone, because this bad guy has his eyes set on M.
Skyfall is a roller coaster of action for its entire two and a half hours, with some surprises along the way. And as the final black and white iconic 007 slide rolls, fans are promised that Bond will be back. Let's hope Daniel Craig keeps that promise as well.