Beginning today (Nov. 9), Atlanta's own Midtown Art Cinema will be transformed into a land of walking fortresses, friendly and fiendish cats alike, teenage witches in training and goldfish princesses. Japan's highly creative and imaginative Studio Ghibli will be playing all week in an unprecedented showing of some of their most famous and beloved films.
[media-credit name="Studio Ghibli " align="aligncenter" width="711″]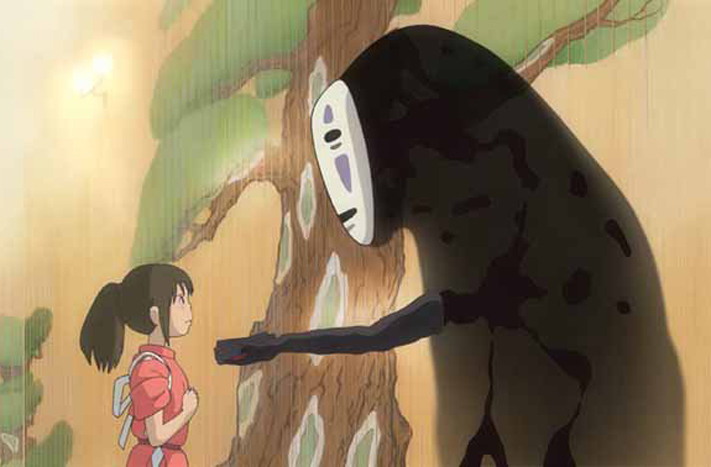 [/media-credit]Potential audiences might be turned off by the posters of cute characters or trailers full of magical creatures. However, Ghibli never falls into the pitfalls of typical anime (which is not a genre, but rather, a medium). It instead gives foreign viewers a glimpse into Japanese culture – along with simple and entertaining stories. Ghibli is akin to Disney in Japan, even having a museum where visitors must often book reservations months in advance.
Every child and adult in Japan has a favorite Ghibli film, each one appealing in its own unique stories and characters. To Americans the creatures may be frightening, weird or confusing as monsters from Japanese folk lore make appearances, but imagine how confusing the seven dwarves or octopus-bodied mermaids must be to the rest of the world.
The Midtown Art Cinema, across from Piedmont Park, has done an excellent job of sifting through Ghibli's extensive catalog to present a full viewing opportunity of Ghibli's early works. Friday opens with the more recent adaptation of Diana Wynne Jones' novel Howl's Moving Castle along with the rarely screened Nausicaa of the Valley of the Wind, which is technically outside of the Ghibli canon as it was released before the studio's formal debut.
The festival continues with the viewing of all of Ghibli's biggest and most endearing films, including Academy Award winning Spirited Away and classics like My Neighbor Totoro and Kikí's Delivery Service. These films have defined multiple generations of childhoods with their poignant tales of adolescence.
One movie that is a must-see is the rarely viewed Only Yesterday, which closes the collection on Thursday night (Nov. 15). This film is an exception to Ghibli's fantasy norm, instead telling the story of a 27 year-old single woman as she reflects on her childhood while visiting the country. This viewing is a special treat, as it is not available on DVD in the States.
Another film not to be missed is the violent, grisly epic that is Princess Mononoke. This movie pushes boundaries as industry and the environment collide in a battle of gods and progress. Princess Mononoke was a new stepping point for Ghibli, a first move away from cutesy, child-friendly tales, as the lines between good and evil are blurred beyond recognition. Princess Mononoke also screens on Thursday.
One of the most beloved, and yet most overlooked Ghibli films stateside, Whisper of the Heart, offers a glimpse into typical Japanese life through the eyes of a bookworm middle schooler as she learns about her own goals and love. A touching tale as two children help each other grow into adults, Whisper of the Heart is easily one of Ghibli's most inspiring films. It is showing on Monday alongside its hilarious sequel The Cat Returns for an evening that is sure to please anyone in the audience.
Though the Midtown Art Cinema covers its bases well, some films are notable exceptions from the lineup. The only flop from Ghibli, Tales from Earthsea, has been thankfully excluded. The classic tale of orphans fighting for survival in World War II Japan, Grave of the Fireflies, is also not present, to the great disappointment of fans. The TV movie Ocean Waves, one of only two films not available in the US, is also disappointingly excluded.
Most disappointing though is the omission of From Up on Poppy Hill, which still awaits an American release after its opening in Japan over a year ago. The reason for this delay is due to the recent habit of Disney buying the U.S. distribution rights to Ghibli's films and dubbing them in English. Though the dubbing is done most expertly with the likes of Cate Blanchett and Christian Bale in previous films, it misses some of the nuances of the originals. About half of the films showing will be the English dubs, most of them being the more recent releases. For the rest, though, be prepared to read subtitles.
Ghibli has created some of the best animated films to date and has earned its legendary status alongside big scale productions Disney and Pixar. Each film is unique and should not be missed. Any Disney fans should come to experience a childhood of a different culture, as the characters face problems so universal anyone can enjoy their complexities and stories.