Last week one of South Korea's foremost hip hop groups, Epik High, returned to the forefront of the Korean music industry after years on hiatus. Their return, or more so the reason for their break, reveals unique struggles and triumphs of being a star in a country other than the US. With 99, their seventh album, released on Oct. 23, the trio revitalized the socially conscious hip hop for which they are known.
[media-credit name="YG Entertainment" align="aligncenter" width="711″]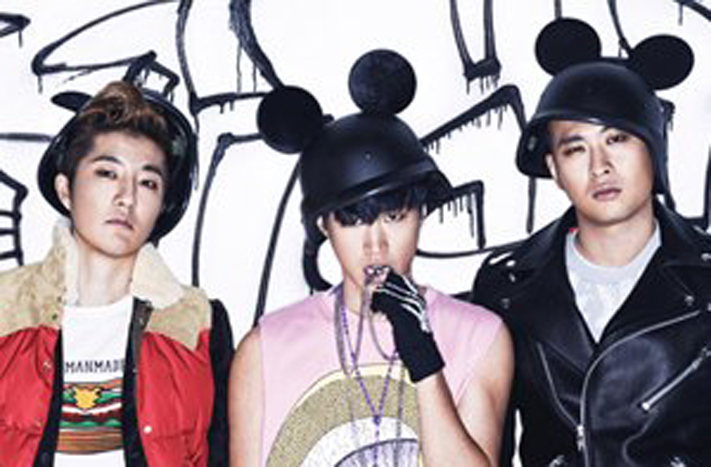 [/media-credit]
Epik High consists of three members: Tablo, Mithra and DJ Tukutz. Since their debut in 2003 they have achieved numerous radio hits in Korea with quick-paced, high energy songs like "One" and "Run," but also with slower, intimate songs like "Woosan" (Umbrella) and "Map the Soul" – receiving numerous awards along the way.
Their songs often pair the two rapper's (Tablo and Mithra) signature quick and clever rhymes with verses sung by a female vocalist, all over DJ Tukutz's production and beats. Epik High's newest album deviates little from this formula featuring some of Korea's most famous vocalists like Park Bom of girl band 2NE1 or reality show winner Lee Hi on tracks "Up" and "It's Cold" respectively. However, thematically their songs take a slightly different approach.
What is interesting about Epik High, and Korean artists in general, is the two year requirement of military service. These breaks must be timed carefully in an artist's career as in the ever changing world of the Korean entertainment industry this period can end your career. Most boy bands opt to serve in phases so the group can continue on. In contrast, Epik High chose to stop their music for over two years while both Mithra and DJ Tukutz served. In contrast, Tablo, who is a Canadian citizen, did not have to serve in the military but faced greater challenges on his own. He came under fire first for not serving in the military, but then for his foreign education at Stanford. During his three year tenure at Stanford Tablo earned both a Bachelor's and Master's degree in English Literature and Creative Writing, respectively. A seemingly impossible feat, Tablo fell from favor when the crazed Korean fan and internet community began deriding him.
In the US this would probably be a minor incident and would be unthinkable for a rap star to have their educational credentials questioned. In Korea though it became one of the most talked-about scandals and resulted in a mass movement in the internet community against Tablo. Even when Stanford provided proof of his achievements the cries did not settle, eventually leading to death threats for him and his family. Tablo fell into depression as a result.
The culmination of these events resulted in this year's earlier release of Tablo's solo Fever's End, rivaling Kid Cudi's debut album in catharsis and recovery from personal struggle. On the group's album these themes are apparent, but rather than presenting the turmoil and struggles, this time they as a group opt for a happier, post-trauma take.
Epik High's previous albums have dealt with serious topics like suicide, isolation and other social problems in surprisingly sensitive manners. On 99 though they provide an upbeat, hopeful look at the future on tracks like "Up," blasting through verses and choruses alike. Perhaps the best reflection of their new found take on life is found on "Don't Hate Me", where Tablo sings "Everybody hates me/But you love me and I love you" finding solace and worth in a world that is against you.
Though most of the raps are in Korean, there is no "Engrish" and much is still rooted in Western culture – after all one has two degree in English. Some of the English is quite clever. On "Akdang" (Villian) Epik High runs through the likes of Tony Montana, Dexter and Tyler Durden before comparing themselves to Darth Vader with "I'm your father/but I'm also one bad mother."
With 99 Epik High proves why they have such an enduring popularity in Korea and stand as good role models even though they are rappers, a musical subset that sometimes has a less than positive association. Their latest offers almost solely danceable, optimistic tracks but still contains social criticisms and views. Epik High offers an interesting glimpse not just into the glamour and prestige that comes with being a celebrity, but also uniquely looks at problems faced by stars in Korea.