Armin Van Buuren is indeed a very happy man, recently winning the title of World's Number One DJ from DJ Magazine's top 100 DJs poll for a record fifth time.
Music fans in the Atlanta area were especially fortunate to have the opportunity to attend this musical maestro's concert at Wild Bill's in Duluth earlier this semester.
[media-credit name="Armada Music" align="aligncenter" width="711″]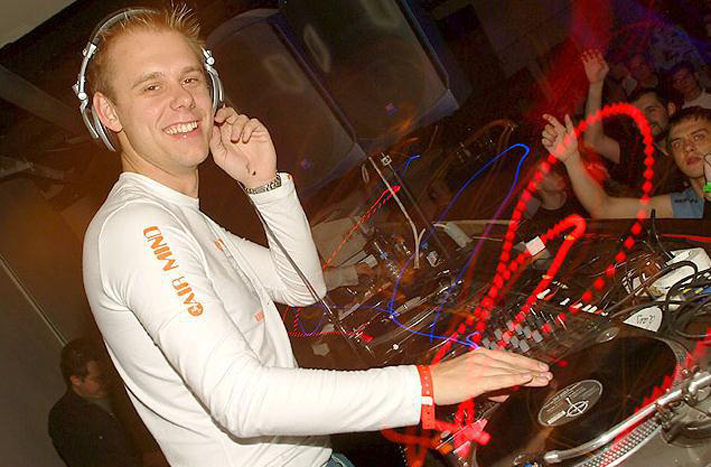 [/media-credit]
The performance was mind-blowing, and the 4,000 attendees experienced an enthralling display of lights and sounds throughout the whole show.
Armin Van Buuren is a Dutch DJ and producer whose genres include trance and progressive trance. He has been mixing and producing music for over 15 years, and he began his journey at the young age of 14.
Hailing from The Netherlands, he grew up with some big musical shoes to fill, as many of his fellow countrymen have also found fame in the electronic music industry. He now runs in the same circles as Danish producers and trance artists like Dash Berlin, Tiesto, Afrojack and Hardwell.
In his Atlanta show, Van Buuren featured numerous tracks from his vast catalog of options. Possibly the most interesting aspect of the performance was that he played a wide variety in his track list, featuring songs from some of his older albums and also some hits from the past couple of years.
The sheer delight and joy that Van Buuren exuded during his performance compelled the crowd to enjoy the music even more. He took the stage at 11:30 p.m. and didn't leave until over three hours later. The crowd was packed and still full of energy throughout the performance. Still wanting more after the long set, everyone began an encore chant, to which Van Buuren promptly responded. He came back on stage and played a few more songs including "Fireflies" by Owl City, a remix of "Spectrum" by Zedd and Matthew Koma, "In and Out of Love" and "Shivers", both by Van Buuren himself.
He has set countless records and now seems to set new records for himself to surpass. Additionally, he has won various awards and recognitions during the course of his career.
He has played a twelve hour set for Dancetheater in The Hague, The Netherlands and has produced music on several labels such as Armada Music, Ministry of Sound Australia and Armind. He has also constantly been in the top 50 in the DJ Magazine poll for many years. Since 2001, Armind's radio show A State of Trance has flourished. It averages 25 million weekly listeners from 26 different countries.
Music lovers who have not heard of Van Buuren, or who have not been introduced to the genre of trance music yet,  should check out his music. He is a talented artist who displays the genre well.
Unfortunately, trance DJs have a relatively low presence in the United States and are more predominant in Europe and other areas. Hopefully, with more listeners and fans in the US, the fan base for artists can widen and attract them to perform more often.
Drawing larger crowds and creating larger performances is what these artists hope to do, and broadening the fan base is the only way to help them.
Atlanta has featured several artists in the electronic music and trance genres over the past year, and this number has been gradually increasing. Those interested should go online and check out some  of the most popular tracks by this talented staple of the trance genre.