It is no surprise that with the rigor of Georgia Tech courses, students are often left feeling stressed, anxious and overwhelmed during the semester. With Fall Break now in the past, it might seem as if the next school vacation (and a few days of stress-free bliss) will never come, but as actor and comedian Milton Berle once said, "Laughter is an instant vacation." And there is no better place to take a short break from school and have a good laugh than The Improv Comedy Club & Dinner Theatre that just opened in Atlanta.
[media-credit name="Chuckyfoto" align="aligncenter" width="1024″]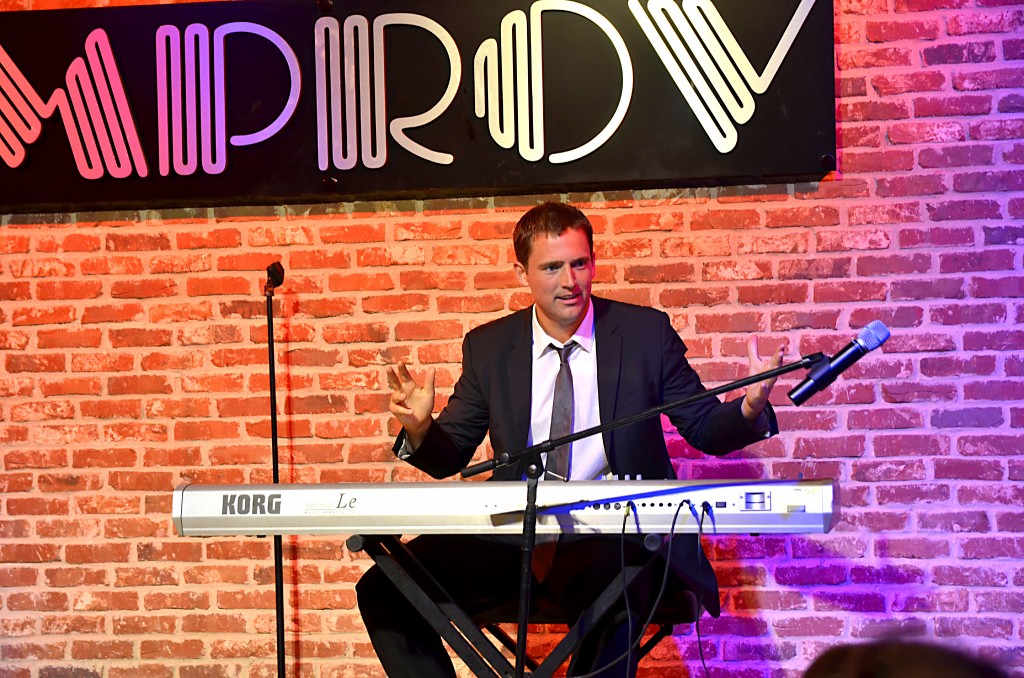 [/media-credit]Less than twenty minutes away from campus, The Improv hosts comedians such as Louie Anderson, John Henton and Owen Benjamin, and it offers admission for an affordable $15. There is also a full dinner menu with a large variety of choices for patrons to enjoy during the show.
The Atlanta Improv is not the first of its kind, but the twenty-fourth Improv location of the franchise, with other venues all over the country, most notably in Los Angeles. The Technique had the opportunity to sit down with Budd Friedman, founder and owner of The Improv Comedy Club. Friedman is responsible for starting the careers of numerous celebrities, including Rodney Dangerfield, Bette Midler and Jay Leno.
What inspired you to open the first Improv club in New York?
I was a frustrated actor, and I was working at advertising in Boston, supporting my widowed mother, and I finally said "I've got to do it now or never," that is come back to New York and instead of acting, produce a show on Broadway. It's pretty funny because I didn't know anyone in theatre, didn't have any money and had very little taste.
But anyway […] I remembered the place I used to go to before I went to college called the Village Green. I thought, gee, that's a great idea. The kids can come in after the show like the Village Green and get up to sing. So I opened that and after about a year, a little less than a year, I got a liquor license and comics started to come in. I liked hearing the jokes repeated rather than the songs repeated. The girls and guys would sing the same songs all the time but even when the comics would repeat the jokes, you could see changes in the inflection of the jokes, if it improved or didn't get better. We were rocking and rolling in comedy; we had Rodney Dangerfield, Robert Klein, Lily Tomlin, and Richard Pryor. Then Jay Leno came in and said to me one night, "Excuse me Mr. Friedman, I drive down here three nights in a row from Boston, and I don't get on. How do I get on here?" I was so impressed with that fact that I put him right on. That's how he became a comedic genius, because of his driving.
What are some of the difficulties one faces when opening a new club?
It's hard to get the word out, and it takes a little time. This is a big community. I just took a cab over from the hotel and the bellhop, I've stayed at the hotel now three times, who got me the taxi knew who I was and said, "Take him to the Improv." The cab driver said, "What's the Improv?" That's what we have to deal with. It takes one conversation at a time.
At what point in your life would you say you knew the direction in which your life was headed and you were happy with that direction?
There were two times that I felt that way. The first was when the Improv had been open for almost 10 years and it was finally making money and I finally got the opportunity to move to LA, which I had wanted to do. Another time involved Marty Feldman. He was an English actor, and he was Jewish. I went up on the stage in New York and the audience was rowdy and not listening but I kept going. When I came off, Marty said, "That was terrific boss. I kvelled for you." Kvell is Jewish term meaning "I feel so proud, so happy for you." And when Marty said that to me, it was such a great compliment.
What would you say is your proudest accomplishment?
I would say that 99% of the people I take credit for, and I take credit for everyone including Galileo, would have made it without me but maybe not as fast. I helped them on their way, gave them an audience, gave them a place to try it out.
What advice would you give an aspiring comedian?
Practice, practice, practice. And here in Atlanta, they're very fortunate because there are so many places and so many venues where they can work out material. Be original; don't steal. Keep at it. Try to say what comes from you, not from someone else.
For more information:
The Improv Comedy Club & Dinner Theatre
56 E Andrews Dr NW Atlanta, GA 30305