Late on Oct. 9 a small crowd came out to the Earl in East Atlanta to hear probably one of the best kept secrets in music: Family of the Year. Since their debut in 2009, this band has consistently entertained with thrilling live shows and a strong record, opening for the likes of Ben Folds after being chosen from over 700 competing artists.
[media-credit id=5 align="aligncenter" width="1024″]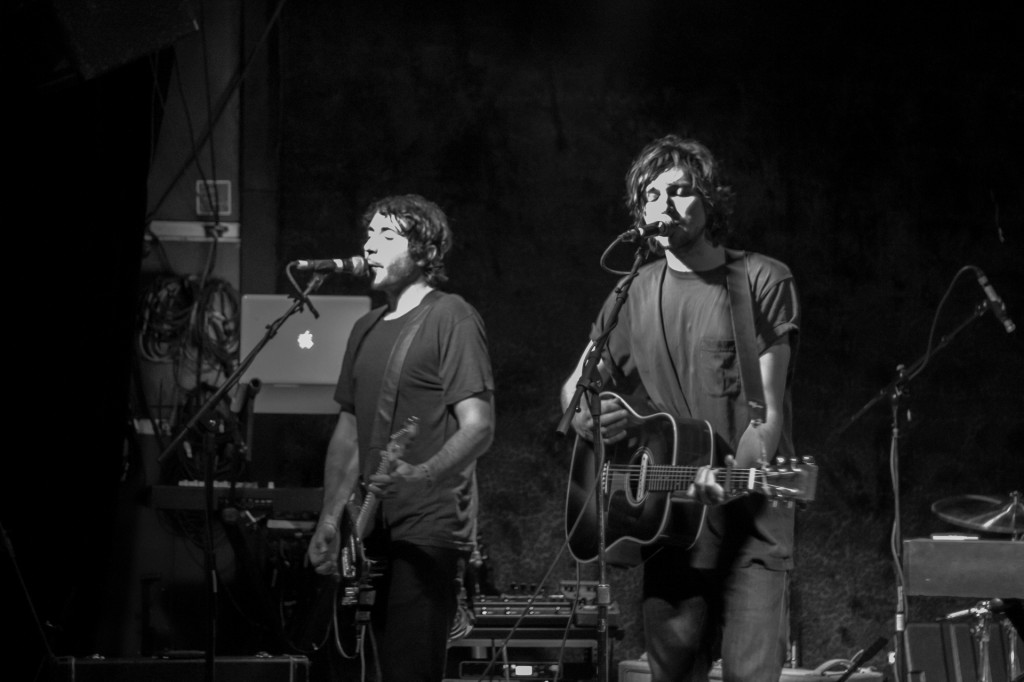 [/media-credit]
Family of the Year consists of four main members who intermittently swap lead vocals and harmonies in their updated on 60's California surf rock. Despite their relaxed and cool sound on record, Family of the Year manages to mix this cohesively with a louder, brasher sound for a full rock experience.
Tuesday night was no different, with Family of the Year returning to Atlanta once again as openers, this time for the White Arrows. The middle of three bands to play that night, Family of the Year was easily the most interesting and entertaining of the group, outshining even the headliners.
The only disappointing aspect of the concert was the turnout, with the already small venue nearly empty for the first act and optimistically half full by the time Family of the Year came on. Despite this setback, they still put on a great show, enthralling those lucky enough to be there.
The band mostly played songs off of their most recent record, Loma Vista, including catchy tunes like "Hero" and "Diversity."  An easy highlight was "St. Croix," which they referred to as their "Caribbean-infused" tune – and which also features some of their most unique and memorable lyrics: "You bring the ocean/I bring emotion/together we'll make a love potion."
Family of the Year's quirky nature is revealed not just in lyrics such as these and other gems, but also in their playful banter between each other and the audience. It was also encouraging that they acknowledged only the people who came, rather than focusing on what was missing as some of the other bands did. By the end of their too-short set, the entire audience was standing and swaying along to the good natured feeling and comfort offered.
One can only hope that this extremely talented and deserving band will continue on and gain a larger audience – no longer having to rely on the headlining band to bring folks in. Hopefully, the next time they come back to Atlanta it will be with them at the forefront of their own show, no longer having to capture the hearts of audiences who are there to hear someone else, but playing for the base that they deserve.