Recently The Technique had the chance to catch up with up and coming rock outfit Family of the Year by talking with one of its members, vocalist Christina Schroeter. She was able to share what to expect from their upcoming show at The Earl next Tuesday, Oct. 9.
[media-credit name="Family of the Year" align="aligncenter" width="711″]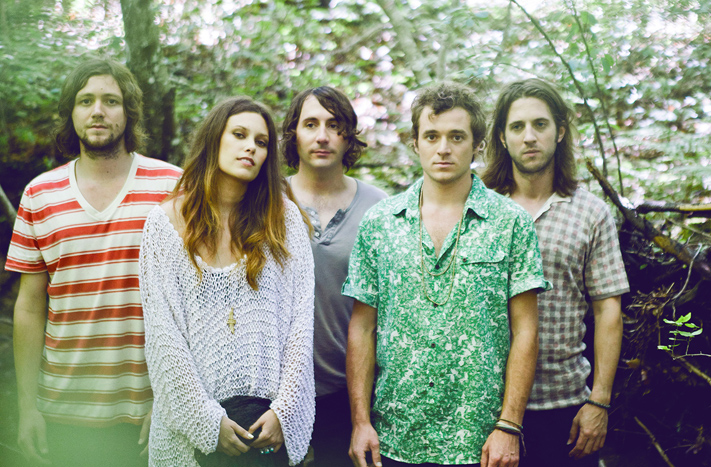 [/media-credit]
You guys are known for giving great live shows – more upbeat and rock-oriented than your albums. Why do you offer such a different experience live? 
I think seeing any band live is a more visceral experience. I went to see No Doubt play when I was in grade school, and it was 20 times bigger and rocked way harder than it did on record. I'll never forget it. When you see a band live, it just makes you so much more excited to listen to the record again. The energy in the room is contagious […] the band being stoked on the audience, the audience being stoked on the band, and then [it] just gets kinda nuts.
What can we expect from the upcoming show in Atlanta?
Us having fun and hopefully everyone else doing the same.
You guys really seem like a bunch of misfits thrown together, much like a real family —is that just for show or do you really consider yourselves the "family of the year?"
We are real friends and probably are a bunch of misfits which might be why we get along. Misfits always find themselves some other misfits to hang out with, don't they? We don't do anything for show like that. We are pretty honest about ourselves but don't seriously consider us to be a real "family of the year." We love each other a lot and seriously spend a lot of time together, but probably more time together than any real family ever would want!
You guys have unique lyrics not just in their simplicity, but strange catchiness in pairing of contrasting ideas. Is this just due to one member's writing style or are you all that quirky?
We all have contributed lyrics to various songs, and I think we all have a similar sense of humor and style of speaking.  Sometimes one member will contribute a bunch of lyrics. Sometimes we'll all sit around and work on something together, which might be why lyrics throughout the record have a similar writing style.
You guys have been touring seemingly non-stop—is there any break in sight? Do you guys more often write new music on the road or during breaks?
We love touring, but when you see the light at the end of the tunnel (a day at home), it just can't come fast enough.  Our next break […] we'll still probably be working on playing different songs or writing new ones.  We don't write so much when we're on the road, but sometimes we'll come up with bits and pieces of songs that might turn into something big later.
What is there to look forward to from Family of the Year?
We have a new music video for our song "Hero," that we just finished, and we're super stoked to share that with everyone.  Also, early next year we're going to start recording our new record and hopefully release it in 2013…that is if the Mayans were wrong!
Catch their latest album live at their concert next week and hear rocking versions of surf rock songs like "St. Croix" and "Hero" off their latest album Loma Vista.