On Thursday, Sept. 19, Jackson Fine Art Atlanta hosted an opening reception event commencing two new fall exhibitions. The art gallery began hosting photographs from Todd Selby and Matthew Pillsbury, both from New York City.
[media-credit name="Todd Selby, Jackson Fine Art" align="aligncenter" width="711″]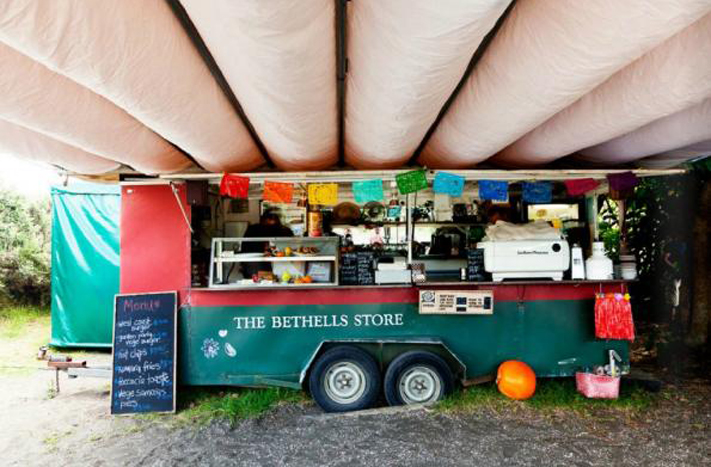 [/media-credit]
Todd Selby had humble beginnings as a photographer with a startup blog, The Selby. This project began as Selby posting pictures from friend's photo shoots he did in their homes. The project grew as he began receiving more attention on his website from fans around the world. The large audience helped Selby gain ad campaigns and projects from well-known agents like Nike, Louis Vuitton, IKEA and Microsoft. Selby now has his own column in the New York Times T Magazine: "Edible Selby". His article boasts both beautiful and creative photos from the world of food.
With a recent spike in popularity of food photography, Selby's work has been regarded affectionately and with approval from his fans. His pictures allow admirers to view subjects from his eyes. The manner in which he captures his subjects gives the viewer the experience of really being there. While appealing to the photography buff, the display at Jackson Fine Art does not disappoint the foodie either. The exhibition does showcases some of Selby's best pieces. The gallery space is used to show bright and tantalizing colors from around the world with chefs in their niches creating masterpieces and delicious food you can almost taste.
Along with the art, the exhibition launched an early release of Selby's second book, Edible Selby. The book is due to be officially released in October and will include some recipes in addition to photos.
In addition to the Selby display, Jackson Fine Art Atlanta hosts Matthew Pillsbury's City Stages. A native Frenchman, Pillsbury has had collections in some of the world's most celebrated museums, including the Museum of Modern Art in New York and the Louvre in Paris.  In 2007, Pillsbury was recognized for his work by winning the Foundation HSBC award pour la Photographie.
City Stages does not disappoint, capturing the city that never sleeps. The assortment of black and white photographs personifies New York in a way that demonstrates how the city is esteemed. By using long exposures in his images, the city's fast pace lifestyle is captured in Pillsbury's collection skillfully, and like Selby's work, allows the viewer to be immersed in the subject presented.
Jackson Fine Art Atlanta will have these collections until Nov. 17. The Selby exhibition will make even the most passionate food connoisseur have a deeper appreciation for the work, and Pillsbury's collection transports viewers to the streets of New York City through the lens of a classically trained and candid photographer. Make sure to stop by and appreciate the photographs as Jackson Fine Art is only minutes away from Tech's campus.