This past Friday, Tech and Georgia State students alike were invited to a private screening of the "New FOX Tuesday" at the 14th Street Playhouse. Hosted by FOX and Xfinity, the premiere episodes of two new FOX comedy series—Ben and Kate and The Mindy Project—debuted and did not disappoint. The added bonus of trivia prizes, free gift bags and endless pizza for all in attendance did not hurt the popularity of the event in the slightest.
[media-credit name="Fox" align="aligncenter" width="711″]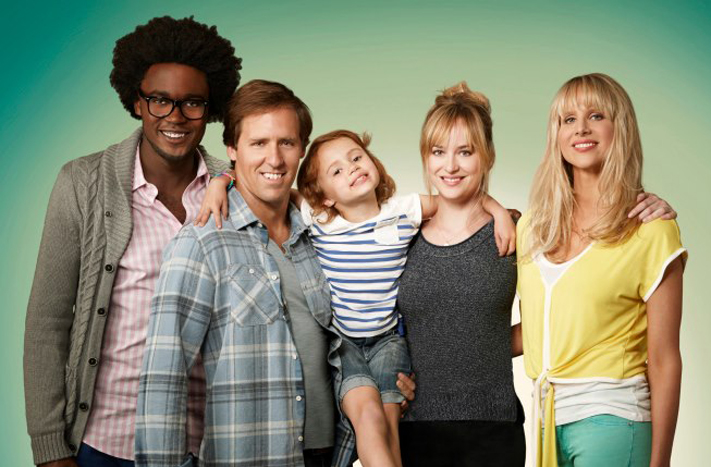 [/media-credit]
Ben and Kate, scheduled to premiere on Tuesday, Sept. 25 at 8:30 p.m., revolves around the lives of a pair of siblings who are complete opposites. Ben Fox (Nat Faxon, American Dad!), the older but absent-minded brother, is an immature and somewhat unreliable "adult-child" while Kate (Dakota Johnson, The Five-Year Engagement) balances his antics as the reliable and employed single mother. When Ben moves in with Kate to help raise her daughter, Maddie (Maggie Elizabeth Jones, We Bought A Zoo), their converse character traits come together beautifully. In the premiere episode, Kate attempts to aid Ben in crashing the wedding of the only girl he ever loved, while Ben helps Kate maneuver the tricky world of dating as a single mother. Other lovable sidekicks—including the hilarious Lucy Punch (Bad Teacher) and Echo Kellum (Hot in Cleveland)—round out the cast and create a laugh-out-loud sitcom with both disastrously riotous and subtly poignant storylines.
The Mindy Project, also slated to air on Tuesday, Sept. 25 at 9:30 p.m., follows The Office's favorite customer service agent in her new role as a bubbly yet brazen physician attempting to balance a hectic career, active social life, and numerous love interests. In the series premiere, Mindy Lahiri (Mindy Kaling) changes from sparkles to scrubs in a split second as her blind date (with Dennis, played by her Office co-star Ed Helms) is interrupted by news of her newest patient going into labor. Unfortunately, this patient is a distressed nine months pregnant woman who doesn't speak English and has no health insurance. This presents Mindy with an ethical dilemma between logically rejecting an unreasonable request and working to acquire more patients than her flirtatiously cocky co-worker (Chris Messina, Damages).
Unique scenarios such as this one, combined with the creative minds of The Office (this episode was also written by Kaling, with B.J. Novak as the executive producer) make the audience feel for the lovable and relatable protagonist struggling to survive in the real world. Plus, Mindy's primary love interest in the pilot has a British accent, which never hurts.
So, as classes intensify and midterms come in full swing, take a quick study break to relax and watch the new faces on FOX's new comedy Tuesdays.