A feeling of restlessness has fallen across America as the fall television season approaches once again. Across the country audiences are eager to welcome back their favorite shows, from veteran comedies like The Office (which kicks off its final season at the end of the month) to classic dramas like NCIS. Amidst this time-worn lineup are shows that have yet to pass the gauntlet of their dreaded first seasons. Here are five new shows, both comedic and dramatic, that provide the best taste of what is to come this season.
Last Resort (ABC)
When given the order to deploy nuclear weapons against a foreign country, the captain of the United States ballistic missile submarine Colorado (Andre Braugher, House M.D.) does the one thing that a soldier should never do: disobey. The upcoming military drama depicts the submarine crew  as branded traitors, targeted by their country and forced to flee to a desert island in the middle of the ocean. It is there that they must learn to live with each other and hopefully be taken off of America's hit list. For any viewers hoping that ABC is cutting another piece of LOST pie, stay tuned.
The Mindy Project (Fox)
The Office's favorite customer service representative, Mindy Kaling, stars in Fox's upcoming comedy The Mindy Project. It is the story of a thirty-something OB/GYN and her quest to be the perfect woman and in turn find the perfect man. However, first she must contend with the attractions and distractions that come from the hospital staff around her. Kaling has a good bit of experience from almost a decade of acting experience in comedy, and with any luck, the only thing bad to say about The Mindy Project will be that Kaling had to leave her role on The Office to create it.
[media-credit name="Fox" align="aligncenter" width="711″]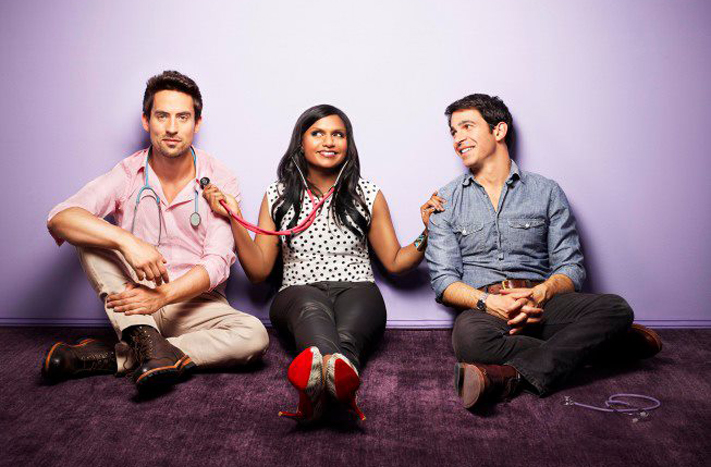 [/media-credit]
Revolution (NBC)
NBC's science fiction drama Revolution is one of the more well-known upcoming television shows. Trailers have been airing for months. The plot revolves around a world where all forms of electricity and advanced technology have stopped working. The people of Earth are left in darkness, and the rise of new powers across the United States ensues. Years later, a family surfaces that may have the key to turning the lights back on, but only if they can keep it out of enemy hands first. So far, trailers for Revolution have been impressive in their large-scale special effects, but only time will tell if the show will stand on its own.
Elementary (CBS)
Prepare yourselves America, because Sherlock Holmes is coming to the big screen in his third incarnation in recent years. CBS's new mystery-drama Elementary follows the lives of the master sleuth and his faithful companion Watson as they unravel modern mysteries based on the original works of Sir Arthur Conan Doyle. However, this version of the Holmes-Watson relationship may even have some romance in it. In an interesting twist on the classic duo, CBS has cast actress Lucy Liu for the role of Joan Watson.
Even with a fresh new look in the casting department, the recent Sherlock Holmes movies, as well as BBC's widely successful series Sherlock give Elementary a lot to live up to in order to be successful. Hopefully it will make the cut.
[media-credit name="CBS" align="aligncenter" width="711″]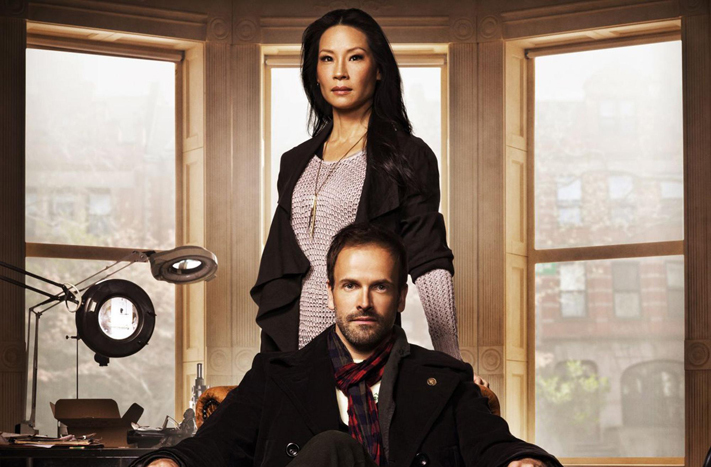 [/media-credit]
Beauty and the Beast
(The CW)
A tale as old as time itself comes to life once more in The CW's supernatural drama Beauty and the Beast. Set in modern-day New York, the show follows an NYPD cop (Kristin Kreuk, Smallville) as she tries to move on from witnessing her mother's murder from a few years before. What she cannot escape is the memory of the mysterious vigilante (Jay Ryan, Terra Nova) who saved her that night.  He may have a supernatural beastly side to him, but the sensible cop can't be sure. Based off the late 1980's show of the same name, Beauty and the Beast finds itself in the same fairy-tale-revamp category as NBC's Grimm and ABC's Once Upon a Time. It remains to be seen whether or not the show will stay there.
Of course, there are dozens of promising new shows that are not listed here, and it will be up to viewers to decide which ones deserve a second season, and which ones should be pitched head-first into the Hollywood dumpster. The sad truth is that many of these upcoming series will face cancellation due to lack of a consistent viewership. Shows that pique interests or have a good story line should be fought for intensely. To keep it alive, viewers should watch every episode. This fall there is a television show for everyone, but whether or not that show returns next year is in the hands of the fans.