Indie rock duo The Raveonettes is set to release its sixth full-length album Observator next week. Since The Raveonettes' formation in 2001, the band, native to Denmark, has crafted a signature sound of synthesized keyboard, electric guitar, harmonized vocals and distortion. Observator largely continues in this precedent, but according to frontman Sune Rose Wagner, the band mixed plain piano into several tracks for the "first time…ever" in an effort to create a "glorious, gloomy sound." Wagner pitches Observator as a return to the verse-chorus-verse style of songwriting.
[media-credit name="Vice Records" align="aligncenter" width="711″]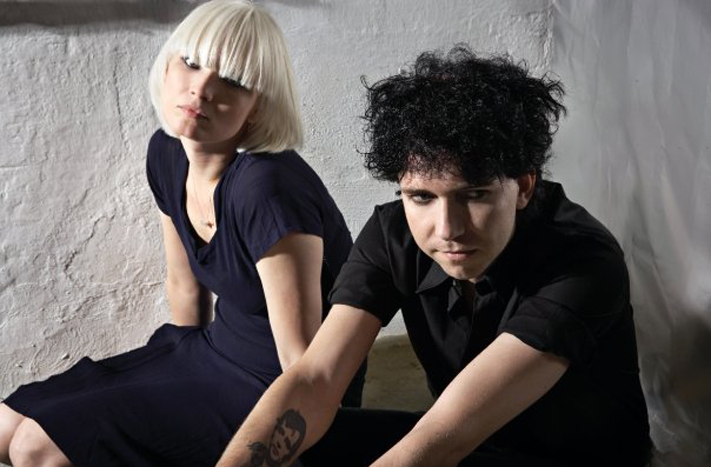 [/media-credit]
"Young and Cold" kicks off Observator on a dreamy, wistful note. Its opening lines and piercing refrain summarize the contemplative message of the song, while distilling the mood of the entire album. Observator realizes its high points in the soft ballads about love and loss which comprise the first half of the album.
Some of these best moments of the album occur in "The Enemy" and "Sinking with the Sun." The former's chorus strikes a familiar note to anyone who's ever blamed themselves for a failed relationship, quipping "you are always there to remind me, love fails if you're never around it." Catchy guitar riffs keep the song interesting and fresh, and lead singer Sharin Foo's lends the lyrics a pleasant presence. "Sinking with the Sun" frames references to a relationship being torn apart by the end of summer with upbeat vibes and effective verse-chorus transitions.
"Observations", the album's lead single, features haunting lyrics layered on top of rhythmic piano accompaniment and distorted guitar riffs. This song's strength is also its weakness—though the piano drives the rhythm and mood of the song, its part is extremely repetitive and wears out over the song's four-and-a-half minutes. "Curse the Night," which immediately follows "Observations," also makes use of more than its fair share of rote repetition.
Unfortunately, the second half of Observator is somewhat boring.  "She Owns the Streets," is a song about a New York street dancer that seems to have been chosen as the album's second single solely based upon the fact that its lyrics suggest an easy-to-produce music video. Its chorus is not so much a piece of lyrical or poetic composition as a reinforced statement of an observation. In between choruses, the song takes breaks to grouse about the repressive nature of society (people trying to commute to work in NYC presumably have limited patience for other people "dancing in the street"). "She Owns the Streets," as well as the following track "Downtown," comes off as overly "bright" musically, and lacks much lyrical creativity or substance. However, "You Hit Me (I'm Down)" stands out from surrounding songs with thoughtful lyrics and a head-bobbing melody.
Overall, Observator is good listening material if those listening are in the mood for straightforward, soft ballads featuring great vocal harmonies. The album fails to encompass its signature medium-paced, mild compositions and instead explores more intense, "rocking" melodies. While different, sometimes change is good for the band and listeners alike.