Tomorrow night, Saturday, Aug. 25, three bands will play at the Fabulous Fox Theatre in a concert extravaganza for fans of indie, country and a mix thereof. The headlining Old Crow Medicine Show and the just recently popular Lumineers are sure to provide a great show, however it is the opening Milk Carton Kids who  are the ones to watch. The seamless blending of the two vocalists, Kenneth Pattengale and Joey Ryan, bridges the gap between the indie Lumineers and pure Americana Old Crow. Though their music runs between the borders of bare and subdued – they are sure to thrill if not for rocking out, for their exquisite melodies. The Technique recently had the opportunity to speak with half of the duo, Joey Ryan, to discuss their emphasis on live shows and direction they are headed along with other questions to introduce this up and coming band in preparation for their show.
[media-credit name="Brendan Pattengale" align="aligncenter" width="1024″]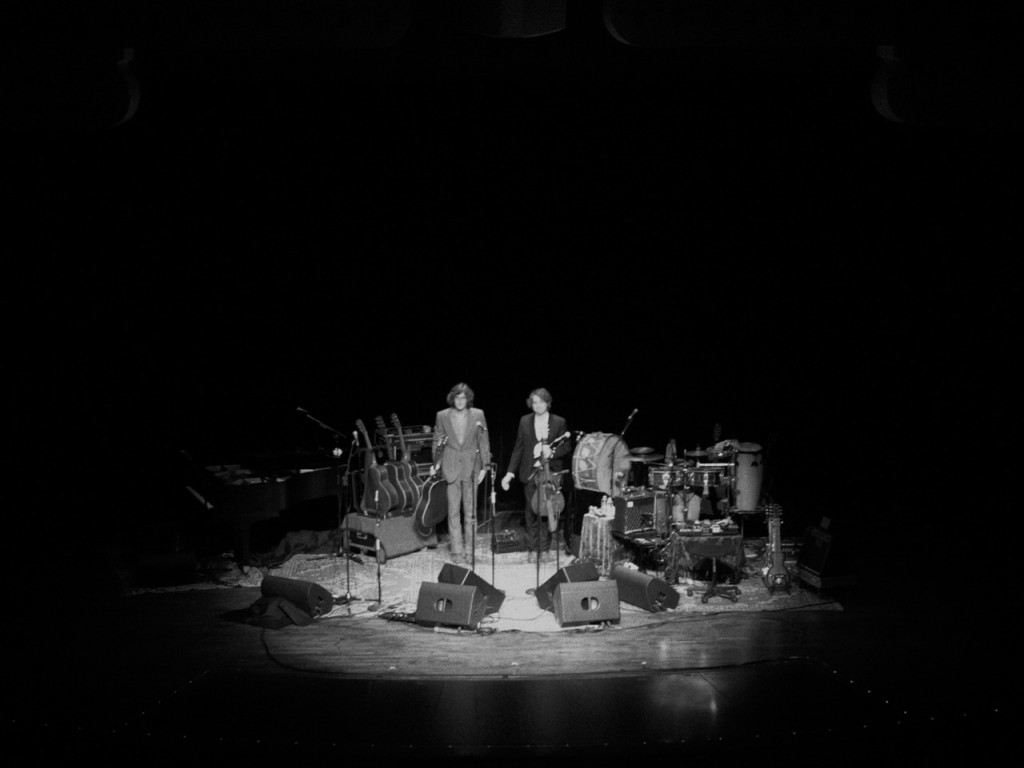 [/media-credit]
You guys have become known for releasing your own albums online for free. Is there any particular logic behind this or is it just a service to the fans?
From the beginning, we fashioned ourselves a live band, first and foremost. Every decision we've made, including making our first two albums available for free, has been in service of creating the best live experience possible. We've been able to stay on the road since day one, thanks to the fast spread of our recordings.
Many of your songs are about specific places. Are these based off of personal experiences there or idealizations of these locales?
Personal experience is often at the root of a song, but as a character takes shape certainly some idealizations, fantasies [and] imaginations take hold and the story becomes its own. Invoking the name of the place where the story is set gives context to the characters and can imbue the narrative with the great many associations we often have with one particular place or another.
Both of your vocals blend together so cohesively that they have been noted for how they fool listeners into thinking they are just one voice. Are these songs written as such, just from one perspective, and if so whose are they usually?
Our process is so collaborative that, to the extent a single perspective emerges, it's to our great surprise and delight. That people have observed a great cohesion not just in our voices but in the perspective from which the songs are sung is one of our proudest accomplishments.
Your songs are often quite quiet and subdued in their beauty. In a live show, can listeners expect a louder, more rock approach as some bands opt for, or an intimate acoustic set?
The show is even quieter, often, than the record. Our hands are tied, in the greatest way, by the instrumentation we employ – a louder approach isn't really in the cards.
Your debut studio album is named Prologue. Is this a reference to greater things to come? Where would you like to head from here?
I'd like to keep doing exactly what we're doing. The last year and a half has been the most exciting and creatively fulfilling of my career, so the less that changes the better, as far as I'm concerned.
You guys are opening for the more indie Lumineers and country Old Crow Medicine Show. Can we expect your set to veer more towards one genre or the other when your albums ride the line between?
We're pretty well set in our ways. This has been a wonderful tour to be on, and it's to the great credit of the Old Crow guys that the program runs so well from one band to the next. They're very good at putting together a cohesive night of music.
Fans tomorrow night will surely get to sing " rock me mama like a wagon wheel," but well before any of that they will be given the special treat of discovering the Milk Carton Kids for themselves. Songs to look forward to from the band include the tragically nostalgic " Michigan" and more upbeat and intricate "I Still Want A Little More". Be sure to grab both of their albums before the show from their website, especially the latest Prologue, after all they are both free. Buy a ticket for one of the year's most anticipated shows, experience the wonders of the Fox, enjoy music by three thoroughly excellent bands as they traverse across genres and be sure to get there in time to catch an opening act well worth seeing.