On a muggy Friday evening (July 27) music fans at Chastain Park enjoyed an extraordinary concert from singer-songwriter Brandi Carlile. Carlile made a name for herself first as a folk rocker, and as of late has gain acclaim for her mix of country and rock. The concert at Chastain not only demonstrated the great ability of both herself and her bandmates musically, but also the true expanse that songs can reach with the right voice.
[media-credit name="Cheonje Kim" align="aligncenter" width="1024″]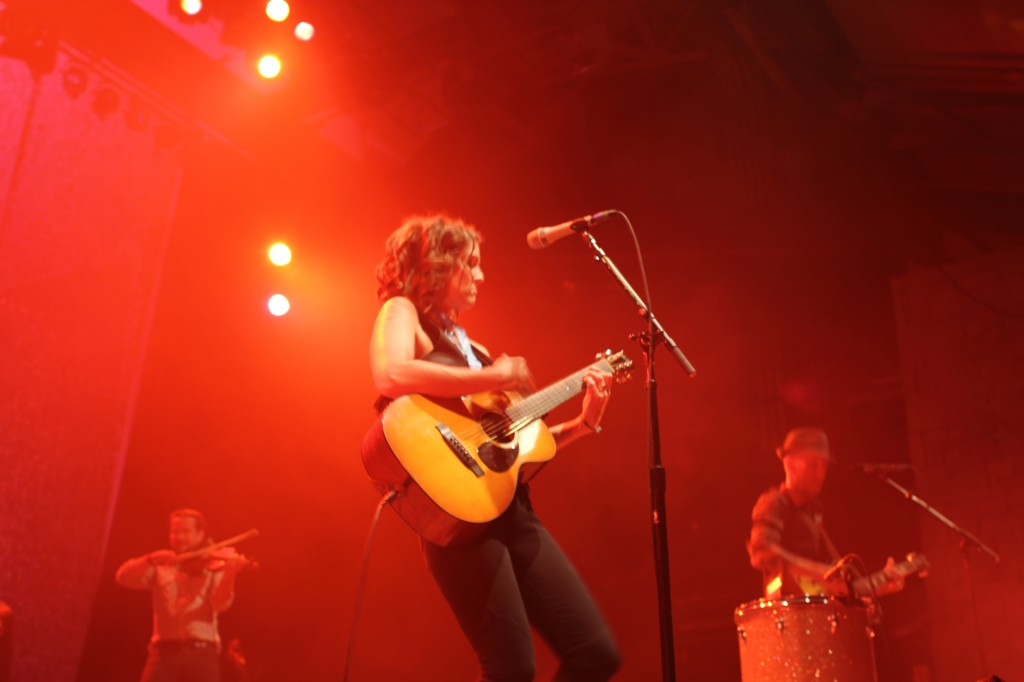 [/media-credit]
Those brave enough to arrive early and endure the hot, summer afternoon saw Bhi Bhiman open with an unengaging set, perfect as background music for many of the attendee's outdoor picnics. Later on Josh Ritter got the crowd more warmed up as the sun set, with a blend of rock and classic pop. By his last song he had more than won over the crowd. Both openers though could not even approach the greatness of what was to come.
Carlile's set was impressive to say the least, often riding the line between country and rock. It was a rare concert where the electric guitar and the mandolin both got equally thrilling solos and the quiet moments sometimes outshone the loudest.
Most famous for the anthemic "The Story", featured in GM commercials and Grey's Anatomy, Carlile displayed the full depth of her catalogue, often rearranging old songs, keeping them fresh. Her latest album, Bear Creek, featured a more country sound than previously so when the band gathered for intimate renditions of some of those songs they also played some "countrified" older songs.
The biggest moment was definitely the closing of the first set with the aforementioned "The Story". Tossing in an impressive solo from the fiddler, the song held onto its rock roots while giving the audience a taste of something extra. However, this was only one small highlight in a concert full of many. The best moment easily was an acoustic version of "Looking Out" that featured Carlile alone on stage, playing a slow, heartbreaking version of what on record was a quick, rock tune.
The concert also featured a few covers, with Carlile duetting with Ritter for Johnny Cash's "Sunday Mornin'Comin' Down". The perennial crowd pleasing "Bohemian Rhapsody" was also ambitiously covered and though it failed to capture the kitsch that made the original a classic, was entertaining nonetheless.
Between songs Carlile often provided useful banter; explaining song origins or which of the team wrote it. However, sometimes it became a bit pretentious and political with adulations to her heroes or claims of "giving up Chick-fil-A". Even though she sometimes bordered on pretense with her messages, her most common were ones of excitement to return to Atlanta and be able to headline at "one of [her] dream venues", citing this as a goal since playing at Eddie's Attic and opening for others at Chastain.
Carlile surrounds herself with a more than capable team of song writers and band mates to create a full sound and wondrous tunes. However, the honest fact of the matter is that the true star of the show is Carlile herself, or rather her powerful, emotive vocals. At times heartbreaking in its tenderness or just as impressive in its ferocity, Carlile's soaring voice is what makes her stand above the rest. On ballads like "That Wasn't Me" and "Before It Breaks" a strange hush comes over the audience as the magic of her voice captures seemingly every nuance possible in each phrasing.
With an ever growing fan base and increased critical acclaim for each album, Brandi Carlile live proves she more than deserves the adulation. While the songs and instrumentations already form a strong argument for a worthwhile outing, Carlile herself pushes the group well beyond a good show into one that should not be missed.
[media-credit name="Cheonje Kim" align="aligncenter" width="1024″]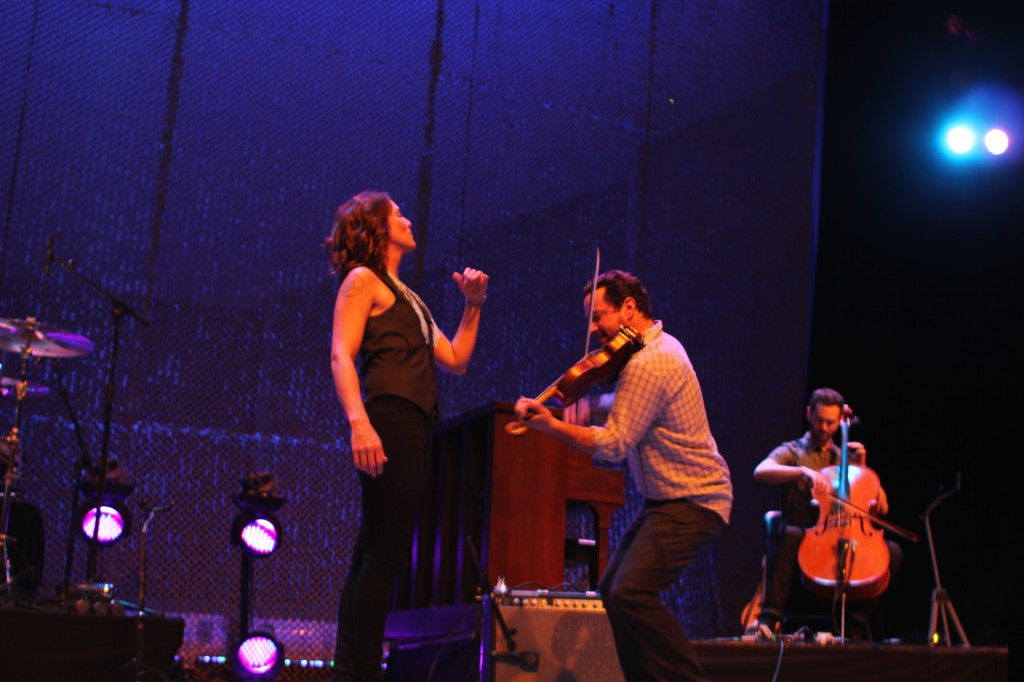 [/media-credit]