This summer, the Batman is back for one last time. While blockbuster hits like The Avengers provide audiences with a thrilling spectacle, few superhero films, or even films in general, ever reach the level of depth and memorability that Christopher Nolan's Dark Knight trilogy has consistently provided. Now, with the release of The Dark Knight Rises on July 20, that trilogy has finally ended. And what an ending it is.
[media-credit name="Warner Bros. Entertainment" align="aligncenter" width="819″]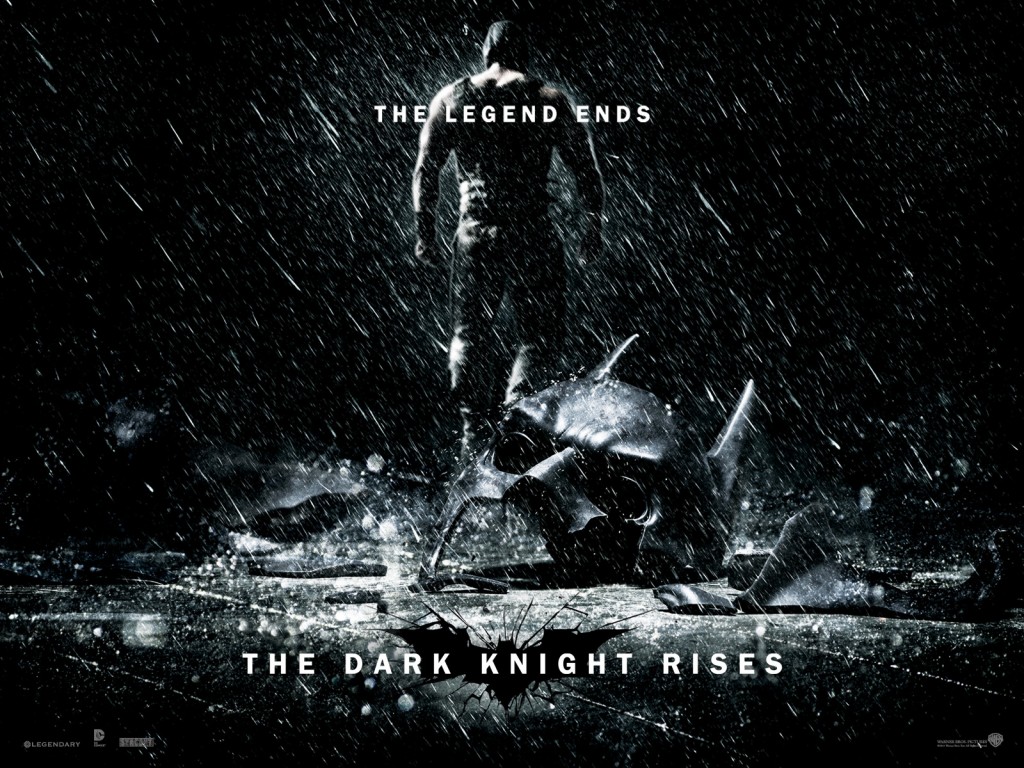 [/media-credit]The plot picks up eight years after the events of The Dark Knight. Bruce Wayne (Christian Bale, The Fighter) has hung up his cape and become a recluse within his own home to avoid the criminal symbol for which Batman now stands. However, when Gotham is once again threatened with destruction, he is forced to get back into the game. The villain is Bane (Tom Hardy, Inception) a massively aggressive fighter and strategist who plans to drown Gotham in complete anarchy before nuking the entire city. In addition to saving his city, Batman must also contend with the sleek and dangerous Selina Kyle (Anne Hathaway, One Day), a cat burglar who may or may not be his ally.  Other newcoming actors to this final installment in the series include Marion Cotillard (Inception) and Joseph Gordon-Levitt (50/50).
After the tremendous success of 2008's The Dark Knight, fans were expecting something epic and breathtaking for the conclusion of the series. And in more ways than one, The Dark Knight Rises does not disappoint. Of course, neither Bane nor Kyle can hold a candle to the super-villainous phenomenon that was Heath Ledger's Joker, but there are several instances in which this most recent film outdoes its predecessor. Whereas The Dark Knight was presented as more of a one-on-one duel between Batman and the Joker, Rises can better be described as an all-out war between the forces of good and evil. The cast is twice as large, and as a result the plot stretches between several story arcs and twists, ending in a thrilling climax worthy of the standards set by the trilogy.
This time around, viewers are treated to an older, more world-weary Batman who may have finally met his match. This news may not be so good for the Caped Crusader, but fortunately for the audience, Bale's performance has never been better. In his third appearance as the Batman, Bale displays an intensity that practically leaps out of the screen. This intensity is matched by Hardy, whose performance is all about the physical. Due to the fact that a mask partially covers most of his character's face throughout the film, Hardy employs a certain body language that communicates a savage nature in addition to his massive frame. Lastly, flirting with the line between good and evil throughout the film is Hathaway's Selina Kyle, a.k.a. Catwoman. Hathaway, who is not necessarily known for playing tougher, more intense roles, brings a refreshing taste of femme fatale to her character, resulting in one of the stronger female performances in a trilogy that has predominantly focused on males. These three main characters, along with a fantastic supporting cast that truly does support, are what makes this film an instant classic, and possibly the best in the entire series.
Getting in on the action the Georgia Tech Student Center Programs Council (SCPC) arranged for a massively successful preview exclusive to Georgia Tech students, faculty and staff. They sold out three theaters of tickets for an exclusive early showing in less than four hours. The night itself went smoothly, all of Atlantic Station's Regal Cinema being solely dedicated to screenings of The Dark Knight Rises. SCPC organized a special treat for Georgia Tech with this opportunity and hopefully such events will become a staple in the Georgia Tech community.
For those of us who have followed Nolan's Dark Knight trilogy from beginning to end, it has been quite a ride. We have watched new characters be introduced, and old ones evolve. The city of Gotham has been the setting of some of our greatest Hollywood moments. The Dark Knight Rises does give an end to the story of Batman, but it does so in such a way that very few audience members will be left unsatisfied. The Batman may be gone from our lives for now, but with films like this one, he will certainly not be forgotten.