Newcomers Milo Greene filled the Drunken Unicorn this past Saturday, July 21 with their unique combination of folk, country and rock.  Already being hailed as the next big thing, they proved with their first stop on the tour they are a movement not to be ignored. With loads of pure talent both vocally and instrumentally, a sense for musical hooks and just the raw, excited energy of a band starting on its way to great things Milo Greene played a set that exceeded beyond audience expectations, with a reception that exceeded their own.
[media-credit name="Cheonje Kim" align="aligncenter" width="382″]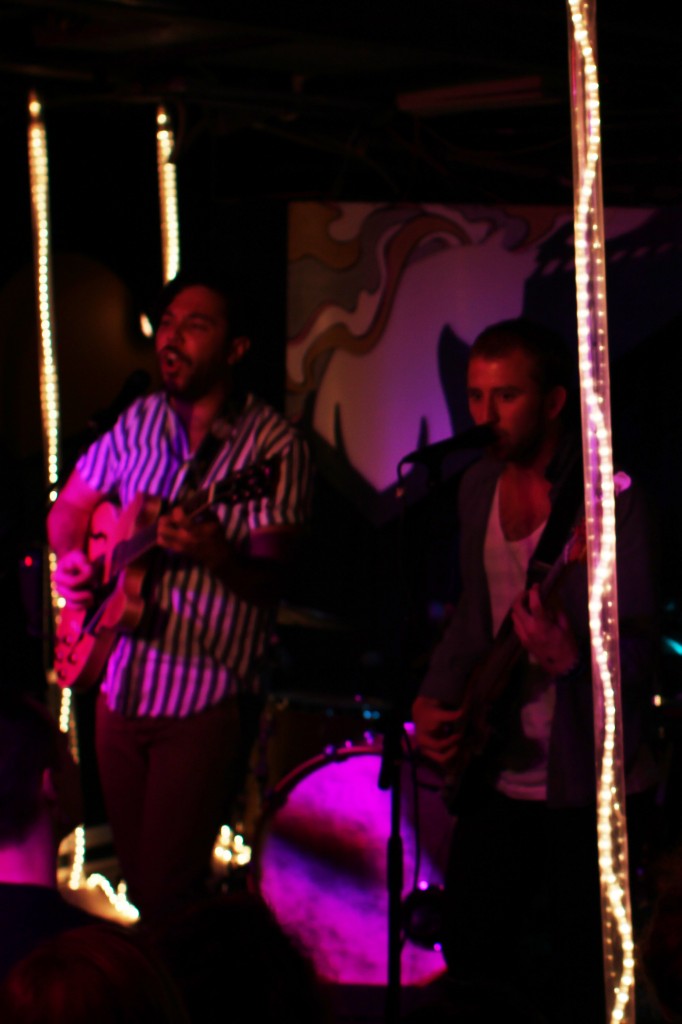 [/media-credit]
The night began with opener Grace Bellury, the self-proclaimed "ukulele fairy", playing a rather lackluster set. Due partially to technical troubles her ukulele playing was reduced to a mass of reverb and confused notes, drowning out her clear, clean voice. However, even after she got the sound to her satisfaction by the last song the reverb remained overpowering, ineffective in warming up the late night show's crowd.
The second opening act though proved a revelation, and while usually openers are at best unmemorable Family of the Year played an unforgettable set from their latest record Loma Vista. They played with a power and energy that was unparalleled, the five members trading harmonies and rollicking through crowd-pleasing songs like "Hero" and "St. Croix". By the end of their set they had fully engaged the audience, creating a room full of new fans that were not primarily in attendance for them. Family of the Year proved to be a special treat; and until Milo Greene began playing their set it seemed the headliners had made a fatal choice in choosing an opener who was far better than they could ever be.
However, these thoughts proved totally false as Milo Greene powered through their short, yet lively set. The quintet contains a certain power and allure that has already won then many die-hard fans. The Drunken Unicorn was packed full with an audience that was already singing along with memorized words to a band's tour debut with their first album having been released less than a week before. Milo Greene seemed humbly shocked at their own success and supportive turn out for their first stop on their first major tour, in a city far away from their native California.
Milo Greene first got a huge boost opening for last year's "it-band" The Civil Wars, earning comparison for their haunting melodies. However, the release of their eponymous record on July 17 showed a band far different from the country-folk of The Civil Wars. Milo Greene instead pushed further into the rock genre, mixed with a slight California hippie sound. On Milo Greene tracks like "1957" are just as good as the best of the Wars' Barton Hollow, but on the whole Milo Greene produces a more even listening, with no filler from the beginning "What's the Matter" to their haunting closer "Autumn Tree".
Live, Milo Greene takes everything up a notch. The four vocalists each took turns for the lead through the songs, though often remained grounded by the only female Marlana Sheetz. They also ran around stage, sometimes switching instruments mid-song. This not only showed the group's great dexterity but also added an element of excitement, the audience never quite knowing where songs would go next.
The easy highlight of the evening was "1957" closing their first set, though honestly the whole set was unprecedented. They played one cover, Sufjan Steven's "Chicago", which was serviceable, but nowhere near as enjoyable as them playing their own creations. Milo Greene continues on their tour of the nation on to sold out shows along the East Coast. Both Milo Greene and the opening Family of the Year should be watched carefully as they are poised for huge success. Be sure to catch Milo Greene when they return to Atlanta this fall in October, if that show is half as good as their debut it will be well worth the time.
[media-credit name="Cheonje Kim" align="aligncenter" width="717″]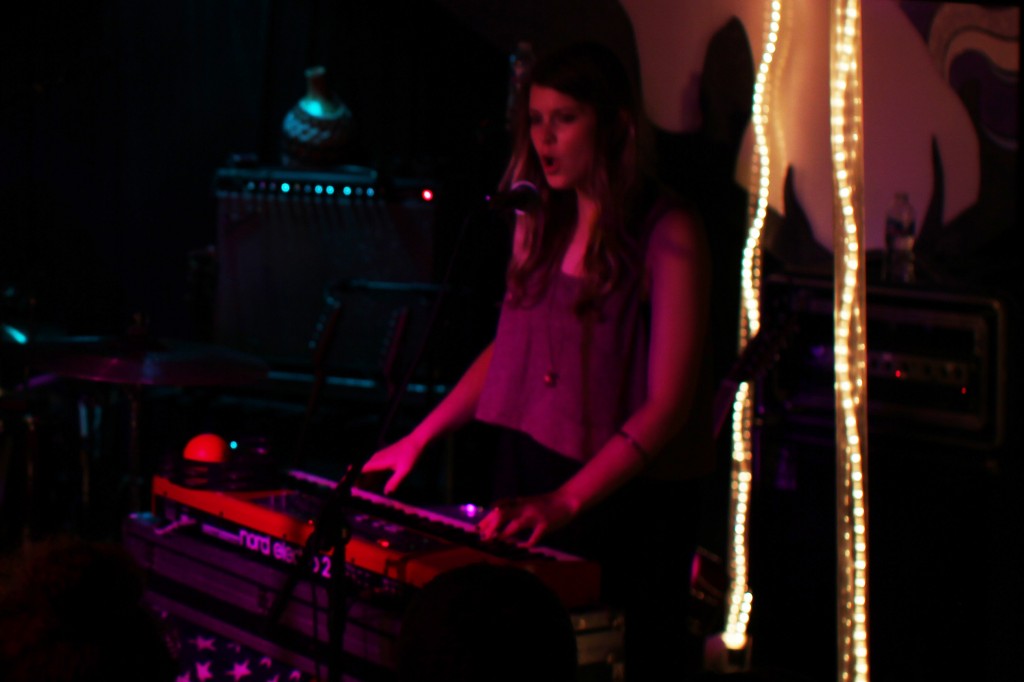 [/media-credit]