Recently the Technique had the opportunity to talk with singer-songwriter Brandi Carlile as she tours the nation. Carlile will stop in Atlanta next Friday night, July 27 in support of her latest LP, the wonderful and ambitious Bear Creek. Carlile has gained a significant following with her powerful, emotive vocals backed the alt-country stylings of the Hanseroth twins. In her exclusive interview, Carlile discusses her music's unique quality and what to expect next from the Carlile camp.
[media-credit name="Sony Music" align="aligncenter" width="1024″]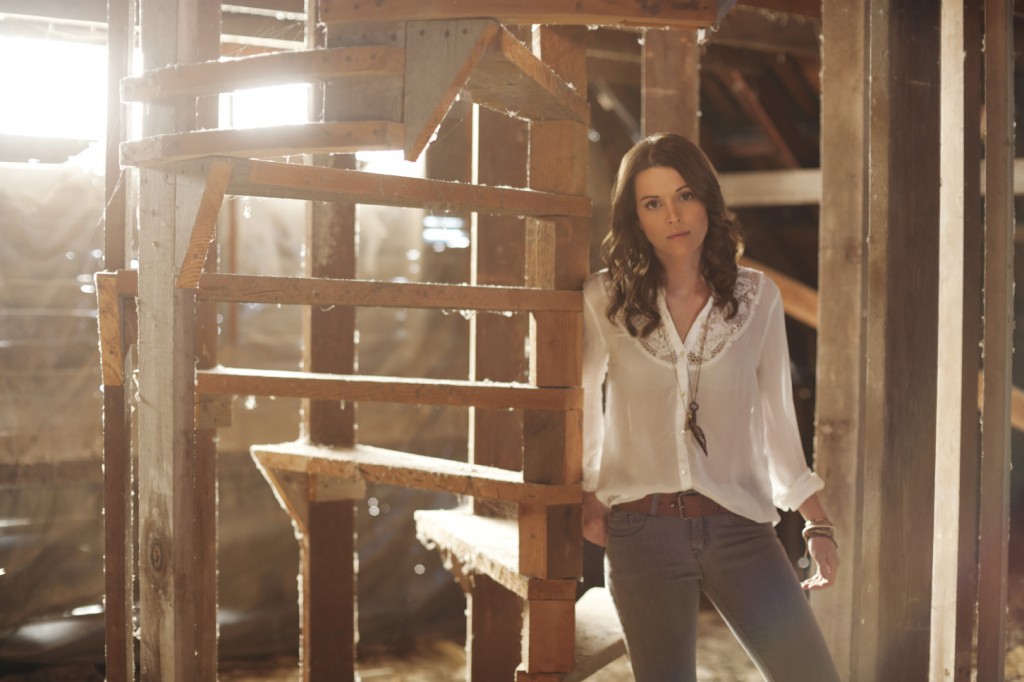 [/media-credit]
With the recent release of your fifth album, Bear Creek, do you feel like you've figured out the music industry now and hit your stride?
"I'm not sure one ever figures out the music industry, but I definitely feel comfortable with the way our band walks through the world and the years we've spent on the road."
How do you feel about your growing success both commercially and critically with each album? To what do you attribute that?
"One thing I love about our band is the way we've been able to apply some really great advice that we were given a few years ago from the Indigo Girls about touring and how bringing your music to the people doesn't mean only visiting major cities. It means going into small towns and communities where real things are happening to real people everyday. It's like taking the path that's slightly less traveled. So what happens is we end up in places like Fish Creek, Wisconsin [and] Hershey, Pennsylvania […] to name a few. I attribute our success to our willingness and ability to travel to places not everyone goes."
Your music is interesting from a female singer-songwriter in that your music is not distinctly feminine. It has an androgynous feel and the songs are stories that could be from any life. To what do you attribute this?
"Well, two-thirds of our song-writing trio are male first of all. Second of all I have a lot of male heroes and predominant figures that have affected me both socially and artistically. I have an underlying reverence and understanding of men and I tend to write from a neutral perspective."
What can we expect from your shows now that they are in larger and larger venues, a lot less intimate than before?
"You can expect us to fight harder to make them more intimate than before."
What came we expect next from Brandi Carlile? Any major change in sound or genre? A hip-hop album?
"Ha ha ha! Certainly not. I'm probably more interested than you are about what we can expect. Song-writing tends to be something than happens to me and less about something I plan to do or force. I do plan however, to expand on our Looking Out Foundation [Carlile's philanthropic effort to support local humanitarian efforts through music] and our band's touring career."
How much do you feel like you owe your mainstream success to Grey's Anatomy, other TV shows and commercials featuring [your music]? Do you appreciate that boost or resent it?
"The way I feel about sync licensing has evolved into basically just a deep appreciation of this alternative medium to radio. In a time where consideration given to an artists' work has so much to do with popularity and chart position etc. It's refreshing as a songwriter to consider for a moment that when your song is chosen for a sync license, it may be chosen for it's content in a more profound way than it would be chosen for radio."
Carlile will play Chastain Amphitheatre with acoustic rocker Josh Ritter opening. Atlanta marks one of her first solo dates this summer after having opened for the Dave Matthews Band. Her concert promises to be spectacular with country-tinged tunes like "Raise Hell" and "Dying Day". Even more exciting though is the prospect of hearing her soaring anthems like her most famous song "The Story" and the tragically poignant "That Wasn't Me" from her latest album.