A few rounds of Slumdog Millionaire and "Jai Ho" on repeat often leave a regular movie-goer thinking he's had a good look into life in India. Indeed, the British-made movie sheds light on some of the harshest realities of Indian poverty, and it resembles a classic Indian movie with music composed by world-renowned Indian composer A.R. Rahman and its closing dance number.
[media-credit id=15 align="aligncenter" width="711″]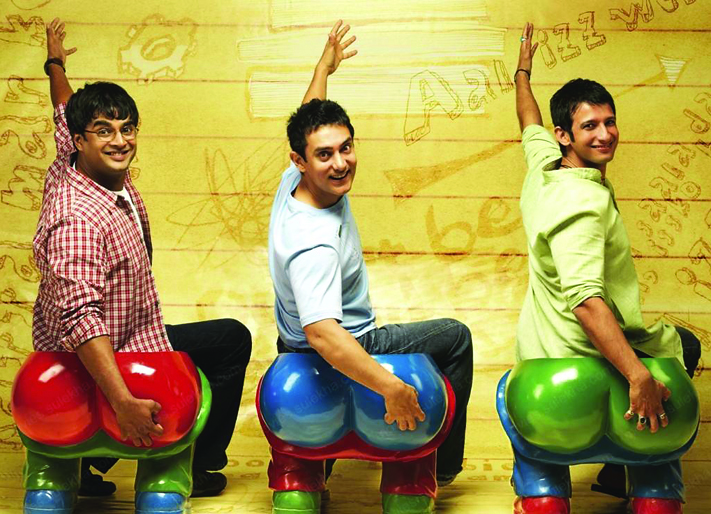 [/media-credit]The movie does not actually originate from Bollywood, India's main movie industry that contributes to the thousands of movies India pumps out annually.
With its signature dazzlingly colorful costumes and impromptu musical performances, Bollywood hosts a multitude of movies that masterfully combine love, action and humor into complex plots delivered by timeless actors.
Bollywood is part of the most productive movie industries in the world, but only a handful of its movies actually constitute national successes and even fewer have received international recognition.
And with thousands of Bollywood movies with foreign names to sift through, finding a good movie to start watching can be tricky.
For those seeking a love story that keeps viewers on the edges of their seats until the credits, the 2003 film Kal Ho Naa Ho, produced by award-winning Yash Johar and his son Karan Johar, is a perfect fit. Roughly translating to "Tomorrow May Never Come," the movie follows the story of Naina (Preity Zinta), whose father's suicide left her jaded and her family broken. Naina is initially thrown off by the overly optimistic and caring nature of her new neighbor Aman, played by Shah Rukh Khan.
But like every woman in Khan's movies, Naina falls in love with Aman's charm and characteristic chuckle. As Naina's dorky friend Rohit (Saif Ali Khan) falls in love with her, she discovers unsettling truth after unsettling truth about Aman that sets the sober, yet uniquely optimistic, tone for the rest of the movie.
With a twist of Indian culture in a Western setting, Kal Ho Naa Ho offers an unorthodox story for the overseas viewer. The Shankar-Ehsaan-Loy soundtrack blends the two cultural influences with a Hindi rendition of Roy Orbison's "Oh, Pretty Woman," but maintains the Indian flavor in the beautifully written "Kal Ho Naa Ho" and the well-choreographed "Maahi Ve."
For the Tech student seeking a  more relatable experience, the 2009 film 3 Idiots follows the rollercoaster journey of three college friends as they navigate the highs and lows of engineering college. With gut-wrenching and heart-warming deliveries by Aamir Khan, Kareena Kapoor and Boman Irani, the movie is packed with hilarious scenes of the trio crashing a wedding hosted by the overly strict and ruthless dean, the complicated love story between the main character and the dean's daughter and a sobering perspective on parental pressure, the drive to succeed and student suicide. The cinematography is breathtaking as the movie carries the viewers and the main characters through the remote mountainous beauties and neo-gothic architecture of Ladakh and Shimla.
The film's soundtrack manages to tastefully weave English and Hindi lyrics into some of the most popular inspirational songs India has heard, including "Aal Izz Well" and "Give Me Some Sunshine." Today, 3 Idiots is the highest-grossing Bollywood film of all time in India and the highest-grossing Indian film in overseas markets.