Although virtually all Tech students can say that they have enjoyed dining out at Moe's, Ray's, Tin Drum or the ever-popular Waffle House, few have heard of Umma's House Restaurant and Cafe.  Located just across the parking lot from Yogli Mogli in Tech Square, this Korean and Japanese restaurant opened last fall and seems to be the perfect option for gourmet meals in walking distance.
[media-credit id=15 align="aligncenter" width="711″]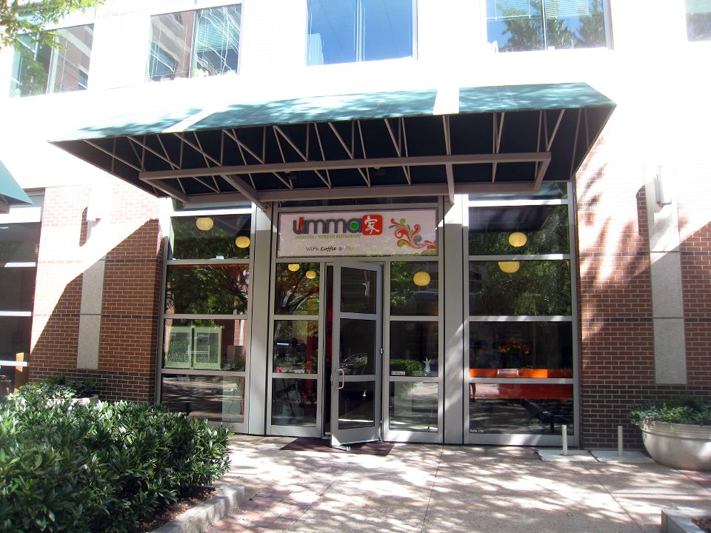 [/media-credit]Upon first entering the café, diners will notice the simple, low-key atmosphere with a sophisticatedly comfortable, urban feel.  Servers are certainly friendly and the overall interior seems like an attractive, brighter-than-normal noodle shop.  The place appears clean and the ambiance is inviting, with trendy wall art and plenty of open space.  Plastic utensils are merely one aspect of this metropolitan dining experience that makes you feel right at home.
A variety of organic teas and coffee brews are offered, making the eatery an ideal spot for a student-on-the-go to socialize for a quick bite or sit down for a full lunch or dinner.  The interior of the building is large and open, with Internet access for students to stop in and complete some work in the quiet, zen-like zone.
In terms of meals, Umma's offers an assortment of noodle, rice, and sushi options—with portion sizes that can easily provide leftovers.  A range of available appetizers—from customary Korean classics to ordinary salads to tasty broths—are affordable and help to complement any meal.
Whether you are picky and simply looking for a delectable teriyaki chicken entrée or whether you truly want a traditional, cultural hors d'oeuvre, the menu is diverse enough to please a crowd yet concentrated enough to remain a "well-being oriented Korean & Japanese restaurant."
However, no matter what course you decide upon, the chefs at Umma's do not disappoint.  The salmon is absolutely delicious, as was the wasabi, chicken curry and dragon rolls.
The only downside to Umma's is that the meals generally cost at least $10, after tax and tip; although this is relatively inexpensive for sushi-lovers, it may not be ideal for students on a college budget. After all, one can walk around the corner and get an oversized chocolate-chip waffle for around $3, spend a few bucks for a kids' meal at Moe's, or spend Buzz funds — better known as parents' money — for a large order of pizza.
Though many businessmen can be seen happily dining in Umma's during their lunch break, perhaps the semi-costly price range explains why the restaurant has not yet caught on with the campus population.  Plus, the prices don't seem competitive enough with Tin Drum, which serves meals just a few short yards away — and also accepts Buzzcards for that matter.
Nevertheless, Umma's offers a perfect option for a special occasion night out within walking distance of campus.  It provides a refreshing break from the routinely tiresome dining hall visits and the food is not only delicious, but high quality and healthy as well. For those looking to skip that weekly burrito or that large order of pizza, give Umma's in Tech Square a try.