The River, ABC's intriguing and terrifying new show, is "nothing like anything else on television," says creator Oren Peli, director of the first "Paranormal Activity" film. Indeed, the two episodes constituting last Tuesday's premiere established that this is no typical medical or police drama, but rather a mini horror movie shot in the style of a documentary.
[media-credit id=15 align="aligncenter" width="711″]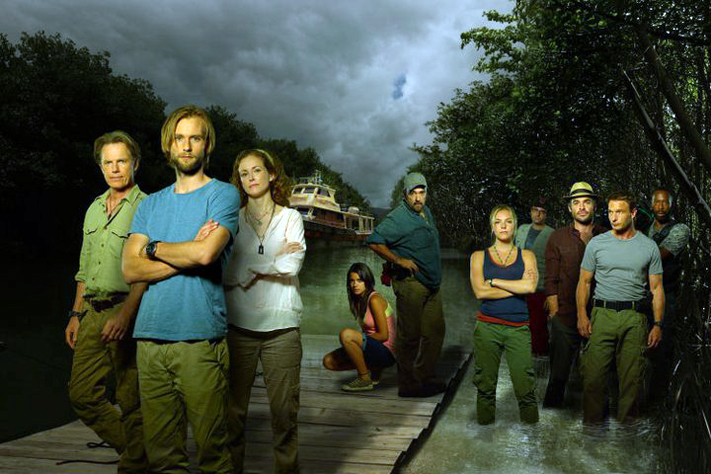 [/media-credit]
The plot involves the disappearance of TV personality Dr. Emmet Cole (Bruce Greenwood),  a wildlife expert comparable to Steve Irwin while he was on a search for magic in an uncharted part of the Amazon, comparable to the Bermuda triangle.  When his emergency beacon goes off six months later, his family, friends and crew follow his coordinates to the abandoned ship, where instead of Dr. Cole they encounter a supernatural evil, illustrating what a mysterious and potentially lethal journey it will be to find him.
The character development and relationships provide some continuity throughout the monster-of-the-week narrative structure, with the rescue team confronting spirits, ghosts, demons, and other dangers while learning of the deeper, potentially apocalyptic mystery the footage insinuates.
There are parallels between  the use of mystery, suspense and the choice to film The River in Hawaii to another ABC hit: Lost.  While the similarities are apparent, the style of Paranormal Activity and free license to take the terror as far as the production team desires make this horror quite distinct from J.J. Abrams's creation.
"There's nothing else like it. It's a very scary show," Peli said before an audience viewed a special screening of The River in January. Their responses captured the same breed of terror cameras evoked in Paranormal Activity; the anticipation and tension builds in the audience's mind as a creepy situation is captured on shaky cameras. The story hints at a greater terror with potentially catastrophic and assuredly horrific implications for the cast and humanity, connecting the narrative for the first season's eight episodes. The shock tactics used by these films include grainy video, jumpy editing and action filmed so darkly and chaotically as to be incomprehensible — a criticism which may deter some