Paul McCartney takes his sound in a softer direction with the release of Kisses on the Bottom, covering twelve American songs from the 1930's and 1940's that McCartney's father would play on the piano when he was young. The two original songs on the album, "My Valentine" and  "Only Our Hearts," follow in the same style of light jazz tied down with his unmistakable voice. Almost 70 years old, McCartney's voice has aged and he does not mask this in the album. With light instrumentals, his voice is exposed and quite soothing over top of brushed drums and Diana Krall's piano.
[media-credit id=15 align="aligncenter" width="441″]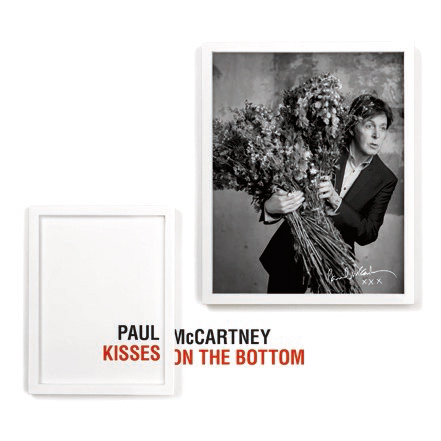 [/media-credit]
Unlike some of his other recent solo work, McCartney did not put forth effort to adapt his style to the current musical landscape, which suggests the album was more of a personal project to please himself rather than to appeal to the multitudes. Theories have emerged that the nostalgic song list and love themes are something of a Valentine's Day gift to the new Mrs. McCartney, Nancy Shevell.
McCartney did not spare any expense in the production of the album, however. He hired producer Tommy LiPuma, who has worked with Natalie Cole, and artists Eric Clapton on guitar and Stevie Wonder on harmonica.  The cheeky title for the album comes from the first track, "I Want to Sit Down and Write Myself a Letter," which starts the album off with a casually playful mood.
Some reporters suspect the drowsy, easy-listening album is a signal that McCartney's career in the music industry is slowing to a stop; however, there's also word that McCartney is just starting a new direction as he continues to fill up concert stadiums.
This album is a pleasant tribute, but to a majority the album will pass by unnoticed. It is a collection of memories McCartney has been meaning to preserve, and he has finally gotten that opportunity.