Only one month into the new year, the book One For the Money has already set some pretty high standards that will be near impossible to top. The story, based on the work of author Janet Evanovich, follows the trials of Stephanie Plum, an independent woman born and bred in New Jersey who struggles to stay above hard financial times. In desperation for some cash after her car is taken by debt collectors, Plum convinces her cousin to give her a job as a recovery agent for his bail bonding business. Out of her element and unprepared to face the criminals she is tasked to bring in, Plum receives aid from "Ranger," a bounty hunter at the top of his game.
[media-credit id=15 align="aligncenter" width="711″]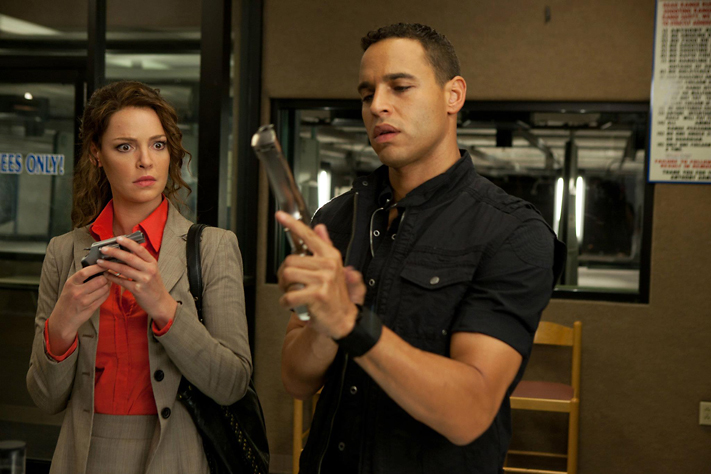 [/media-credit]Plum immediately jumps on the case with the highest reward: bringing in vice cop Joe Morelli, a sexy man from Plum's past who left her bitter with no compassion or pity. The hour that follows is packed with witty banter and a cat and mouse game between Morelli and Plum, until Plum realizes she's in over her head and things are more dangerous than she imagined. In true chick flick fashion, she has a moment of revelation during which she becomes gung-ho bounty hunter and commits to getting to the bottom of a mysterious murder.
The movie, however, does little to capture the playful and comic moments of Evanovich's novel. For those who have not read the book, the finished film was like a stone skipped across a lake, giving the audience ripples of a story, but leaving no desire to dive in. The story was shallow with little character development to show what life Plum had been living, alienating the audience and leaving no context with which to relate. The lack of character development left events unimportant, making the movie fairly anti-climatic.
The story line itself was unrealistic and so typical it might make a Mary-Kate and Ashley movie gag.  Somehow even more unrealistic than the plot line was Heigl's "Jersey" accent. It was as if her voice coach sat her in front of a marathon of Jersey Shore followed by a class in vocal delivery by Jenna Marbles. However, if it were not for her awful attempts at convincing the audience she was from Jersey, the movie would be far less comically entertaining.
As far as romantic interests go, there is about as much sexual tension in the movie as a game of Truth or Dare at a sixth grade party. Katherine Heigl looks great in the movie, with her body featuring as one of the only redeeming qualities. While the two male co-stars (Jason O'Mara and Daniel Sunjata) are both as fit as action figures, there's no "action" in these Barbies. Any flirty interactions were sarcastic jabs cut short of anything serious.
Director Julie Anne Robinson, also responsible for The Last Song, failed to capture the story that has been so popular on paper. Overall it was impressively fickle, even for a chick-flick.  Between the bad accents, predictable story, and lack of action, this movie lacks creativity and more serious themes making it a hard watch for even the most open-minded. One can only hope the sequel, Two for the Dough, does a better job in recreating Evanovich's visions.