[media-credit id=15 align="aligncenter" width="741″]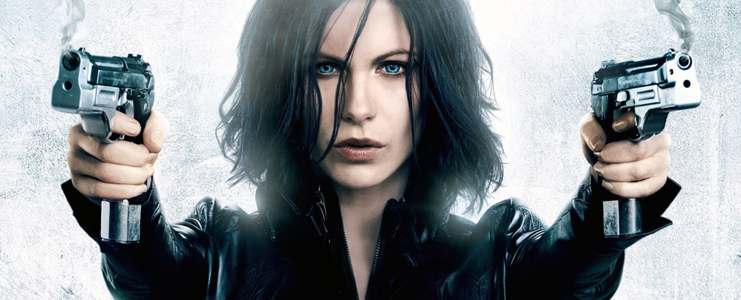 [/media-credit]The epic war between supernatural species continued last Friday with the release of Underworld: Awakening, the fourth installment of the grisly, vampire-versus-werewolf film series that has been thrilling audiences since 2003. Swedish newcomer Mans Marlind directs, bringing to the film an almost Matrix-like environment, complete with soaring special effects and martial arts. And unlike fellow vampire-werewolf tetralogy Breaking Dawn: Part 1, Marlind's Awakening is not afraid to get a little dirty with the occasional disembowelment.
Kate Beckinsale (Van Helsing) reprises her role for the third time as the vampire Selene, a double-pistol wielding warrior living in a world that is constantly hunting her kind. However, years have passed since the events of the previous film, and the pieces are set for an entirely different game now. Selene finds herself as a member of a species bordering extinction at the hands of their enemies, and survival may be too much to hope for. New to the cast this time around are Theo James (Downton Abbey) and India Eisley (The Secret Life of the American Teenager), each adding adequate depth to their respective roles. As far as overall performance goes, this cast succeeds in providing a solid base upon which the audience can connect to the film.
If there is one critique to be made about Awakening, it lies in the fact that the plot simply does not have enough weight to raise it above the level of simply filler between two blockbusters. With a running time of only 88 minutes, the audience may feel as if, rather than receiving a complete cinematic presentation, they just watched the abridged version.
Even though the film may seem like a long gulp rather than the whole bottle, the action scenes excel with the explosive use of 3D technology. It is a well-known fact in this age of modern cinema that some films simply are not made for the third dimension. Awakening succeeds with chunks of wood, splashes of blood and deadly bullets that launch off the screen in extremely satisfying displays of enthralling action. Add some firm examples of monster animation and a few impressive explosions, and Awakening scores a win in the special effects department.
Taking all aspects into account, much can be said both for and against the third Underworld sequel. Granted, it does leave the audience wanting a little more in the story department, but in no way has the series overstayed its welcome, as most tend to do past the second or third installment. Underworld: Awakening still has a whole lot to show about the precise nature of the relationship between humans, vampires and werewolves, and it does so with a reasonable amount of cinematic style.