[media-credit id=15 align="aligncenter" width="400″]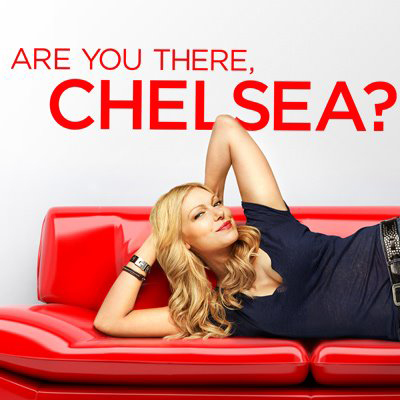 [/media-credit]Yet another female-centered show entered as Are You There, Chelsea?  debuted last week (Jan. 11) as a mid-season addition to the NBC lineup. Featuring the exploits of E!'s Chelsea Handler, Are You There, Chelsea? managed to stick to Handler's winning formula from her talk show while still packing a few surprises for viewers.
The biggest surprise was that the central character Chelsea is not actually played by Chelsea Handler, but rather by Laura Prepon of That 70's Show fame. Although Handler in her own right is more than just a little entertaining, this move showed a good deal of foresight, giving a fresh young face to audiences as Handler begins show her age too much to joke about vodka and sex convincingly. In a twist that perhaps goes  too far though, Handler portrays Chelsea's very pregnant and "super Christian" sister Sloane. Just her name says about enough of their view on the conservatives Sloane represents — but offense is something Handler has never shied away from.
And offend she does in the pilot episode, no one seeming to be safe from Chelsea's cutting wit. Red-heads, Asians and midgets alike fall victim to her sardonic (and often crass) pen. Most of the jokes are indeed funny — but some border on tasteless or ignorant, such as a joke told by Chelsea's Asian best friend Olivia implying she is Korean when she is obviously not. But most of the humor relies on Prepon's delivery, and there lies one of many problems.
Prepon created an iconic character with Donna in That 70's Show as the bitter and jaded girlfriend, always throwing her two cents (no matter how saucy) into the mix. This character carries over into  Are You There, Chelsea?, but is ultimately not quite right for Handler's sarcastic-yet-party-girl image. There is just not enough party in Prepon's Chelsea. Prepon's demeanor and delivery suggests a bit of intelligence that is lacking in Chelsea as she is arrested for a DUI in the first 10 seconds of the pilot.
Just as unconvincing is Handler as Sloane — a character that falls seriously flat. Hopefully, Sloane's character will either improve in future episodes or fade away as she becomes even more unnecessary than she already is to the show. This is sad as Handler really is a funny comedian.
It is telling that the funniest character in the show is actually Chelsea's and Olivia's roommate Dee Dee, perhaps  the most obnoxious and annoying in a cast that has more than its fair share of such characters. But she is truly funny in her quirky innocence – but there is limited potential for her as she feels more like a one-trick pony than a character with any longevity.
Despite all of these detractions, there is a genuinely funny show hidden in Are You There, Chelsea?. Perhaps Handler and company will be able to capture this in future episodes, or perhaps they will fall victim to cuts that are soon to happen in a TV schedule already saturated with at best mediocre sitcoms.
Chelsea Handler, however funny she may be, lacks a central component necessary to a long-running sitcom series: character development. On her talk show Handler has given the viewers the same persona for its entire running – something that is vital to a talk show.
However, should the sitcom of her life follow this same path viewers will quickly become bored and annoyed with flat characters no matter how many good jokes they can tell. Should Are You There, Chelsea? address these problems head on and make some cuts to an overly large, mostly unnecessary cast, a good show could arise. The show and its creators already showed a good deal of insight in not casting Handler in her own main role — one can only hope they will apply this to the show's many other problems.