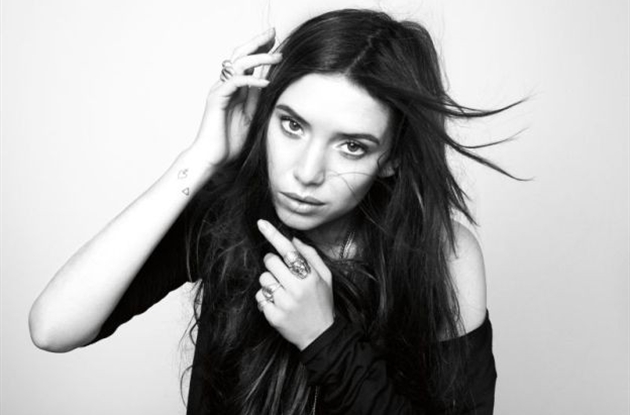 On Sunday, November 20, Lykke Li will be performing at the Buckhead Theater with fellow Swedish act First Aid Kit. Both Lykke Li and the members of First Aid Kit are singer-songwriters, but their styles greatly differ and offer a unique variety to attendees.
First Aid Kit is a folk duo consisting of two sisters. Like many modern bands, the group got their first big break via a YouTube video, in which they covered Fleet Foxes "Tiger Mountain Peasant Song." Their music follows a simpler structure than groups like Fleet Foxes' but contains certain parallels, such as the melodies and chord structures. The main focus of the group's music are the harmonies. The sisters don't try to compose the most intricate songs or write lyrical masterpieces; instead, they concentrate more on what their two complementary voices are capable of producing: a layer of beautifully enchanting vocals that embeds itself into the minds of listeners.
Lykke Li, the main act, is a songwriter who writes a form of pop music characterized by an expansive openness and a lack of musical restraints. She finds a way to incorporate everything from saxophones and horns to strings and synthesizers as if each instrument and style were the defining element of her music. Her voice takes on many forms, from a shy, reserved passiveness to forceful dominance. She uses these different vocal modes to display various sides of her personality.
But all of these modes and personalities end up coalescing into a majestic, sensual presence. She converts even her most subtle vocal tracks into a fervent physical release through a dancing medium. Songs like "Dance, Dance, Dance" display her preferential treatment of the rhythmic gyration of her hips and the steady shaking of her legs over the use of words; she can be more comfortable simply expressing herself in the form of dance than through language. However, songs like "Sadness is a Blessing" and "I Follow Rivers" show how powerful her voice and lyrics truly can be.
Lykke Li's live performance is full of energy and, interestingly, a layer of darkness. The stage is encompassed in black material strips and a thick layer of fog; the band is cloaked in dark outfits. But the darker shades provide a simplicity that leaves an opening for Li to manipulate via her music and stage presence. She takes full control of the stage, traversing its full length repeatedly throughout the performance, while swaying her hands in intricate patterns and releasing herself in dance. She has a way of bringing the crowd along with her as she breaks into her fits of dance; her energy is directly transferred to the audience, who lose themselves in the rhythms and melodies. Out of the darkness comes an overwhelming and joyful liberation.
Lykke Li is some form of sophisticated pop sensation that does not take shape often. Her music lacks little and provides a wealth of intricacies. Lykke Li and First Aid Kit at the Buckhead Theater will provide a highly enjoyable and well-rounded concert experience, as well as a glimpse into the world of modern Swedish music.