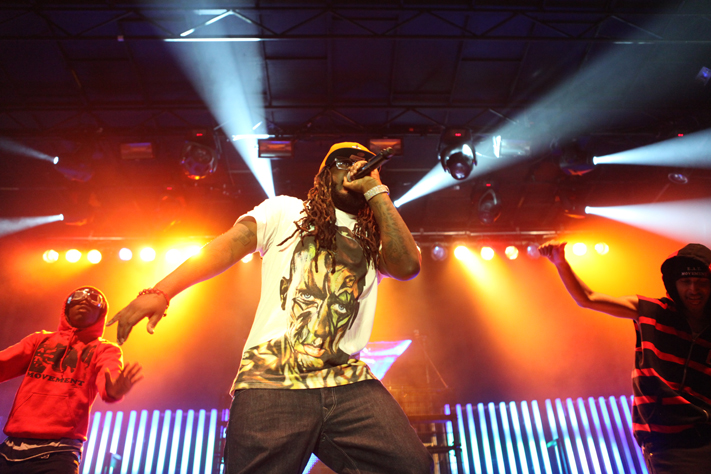 If a Bugatti Veyron rolls to a stop next to the Burger Bowl and the door opens, does it make a sound? A few hundred screaming fans roared "Yes," at Tech's homecoming concert this past Oct. 27, where the main act, T-Pain, entered the scene.
The fans were expecting a lot; after being blown away by the two openers by W.L Bishop and Seven Handle Circus, the crowd's excitement was palpable, crackling in the air like electricity.
The lights, atmosphere and overall show T-Pain put on was a little slow at first, but then ramped up quickly to get the crowd on their feet with essentially all the songs he has ever been featured in. Going from hits to a pop dance breakdown, T-Pain showed off his vocal abilities sans auto-tune. His vocals were admirable and his dance skills were in rare form.
But just as the performer brought the audience to a fever pitch, the show was over. T-Pain bowed out after only an hour without coming back for an encore, leaving some students bewildered and disappointed.
Before departing, the "hard & B" superstar announced that he had finished recording his album that day and proceeded to give the crowd a couple tastes from it.
The album includes the Chris Brown collaboration "Best Love Song" and new single "5 O'Clock," featuring Wiz Khalifa and Lily Allen. T-Pain himself is currently on tour with Brown.
Overall, the show was a solid performance, but ultimately came up short. Hopefully, T-Pain will spend a little more time with Tech next time he visits.