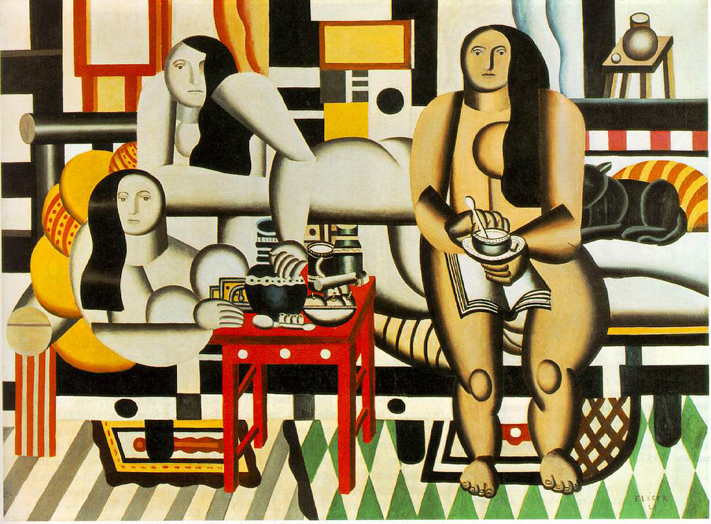 One of the largest displays of modern art to be exhibited in the Southeastern United States, "Picasso to Warhol," can delight art experts and novices alike through its entrancing multimedia collection.
It contains over 120 captivating works of art including paintings, sculptures, prints, films and sketches from fourteen different artists. These range from the early Picasso cubist work to Warhol's revolutionary pop art. Working within the confines of the 20th century, each artist creates a dialogue with the others to weave a cohesive tapestry of modern art that is fascinating for anyone remotely interested in art.
For art history virgins, works such as Henry Matisse's "Dance (I)" (1909) and Andy Warhol's soup cans are nothing new. But littered between these inspiring works are strange and exciting pieces for the not-so-familiar-art-goer including Constantin Brancusi's "Bird in Space" (1928) and Alexander Calder's "Spider" (1939), which provide new and fresh scents within the High's walls.
The exhibit is the result of a brain-trust between two great art institutions: The High Museum of Art in Atlanta and the Museum of Modern Art in New York. The long-time partnership has led to a multi-year collaboration which will yield other exhibits over a six-year period. Past exhibits include "Modern by Design" and "Monet Water Lillies." The alliance between the High and MoMA was fosters by Jodi Hauptman, MoMA Curator of Drawings: Samantha Friedman, MoMA Curatorial Assistant in the Department of Drawings, David Brenneman, the High's Director of Collections and Exhibitions; Frances B. Bunzl, Family Curator of European Art, and Micheal Rooks, the High's Wieland Family Curator of Modern and Contemporary Art.
The exhibit is set up in a series of seven smaller rooms within four large rooms. Each area spotlights one of the fourteen artists. The areas are not walled up, offering a peak at the next great modern master. This allows viewers to make connections between works and weave together the threads of 20th century modern art.
Beginning with Pablo Picasso's "Girl Before a Mirror" (1932), viewers are struck by its vibrant colors and unique movement. From there visitors move through Matisse, Leger, and are stopped by Mondrian's "Composition No. II, with Red and Blue." Mondrian's work is a simplistic painting of blue and red boxes with black lines but in comparison with Matisse's "Dance (I)" (1909), viewers are left contemplating the movement towards continued reductionism throughout the 20th century.
Moving further into the depths of modern art, viewers are submerged into De Chirico where they experience "the school of the metaphysical" and Miro where the unconscious is allowed to speak, and met with Bourgeois's sculptures which stand out against the two-dimensional works of art. The two show-stoppers include Jackson Pollock's "Number 1A" (1948) and Jasper John's "Map" (1961). These two larger paintings are truly beautiful pieces both with intense movement and gestural strokes. Other artists include Bearden, who does representational works of African-American life, and Marcel DuChamp, who brings you into a crooked world of simplified objects and contorted scenery.
The exhibit will be running from Oct. 15 to Apr. 29 of next year.