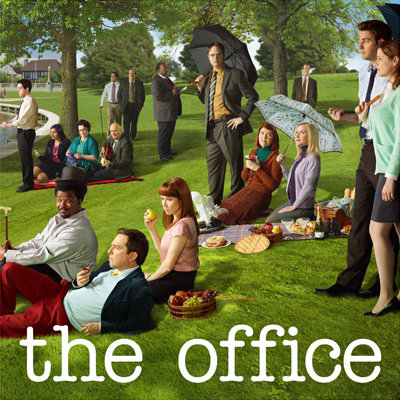 America's favorite second-rate Pennsylvania paper supply company is back.  The eighth season of The Office kicked off on Thursday, Sept. 22. With over 7.5 million viewers, the show is still proving that it can hold its own.  And this year, it's all about twos.  Two new bosses, two new pregnancies and two words that we thought we would never hear: no Michael.
At the beginning of last season, Steve Carell's decision to leave the show shocked viewers. His character Michael Scott, the regional manager of Dunder Mifflin, has starred as the lead role on The Office since its beginning in 2004, and has been creating awkward situations and spouting "that's what she said" jokes ever since.  However, due to Carell's contract expiring, the actor believed it was time to move on to bigger and better things.
Thus, the pervading question of season 7 was simple: Who would replace him? That question and more are answered in last week's episode, and though the hole that Carell left in the show is glaringly huge, the remaining cast members give a performance that is, in fact, not too shabby.
First of all, there is the one and only James Spader.  With the role of new company CEO Robert California, Spader brings to the table an unreadable stare and a management style that has the entire office on its toes. Never before has someone so mysterious or sophisticated set foot in this office, and as a result, no one in the entire group of characters seems to know how to handle him.  Could he possibly live up to the enormous legacy left by the incomparable Steve Carell? We shall see. But he sure as heck can rock that soul-searching, X-ray gaze.
Now for the rest of the cast.  Through the years, we have watched them walk across fire pits, participate in volleyball tournaments, fall in love and dance the night away on a booze cruise.  In this pilot episode alone, tears are shed, a planking epidemic hits the office and Dwight (Rainn Wilson) once again finds a creative way to use the fire extinguisher.  In other words, it's business as usual for this particular group of employees, and we as an audience are treated to the same obtrusively sarcastic comedy we have come to know and love.
In the case of most television shows, writers begin running out of ideas somewhere around season four. In fact, many people will argue that The Office lost its attractions years ago. However, the pilot episode of this new season proves that the show may still have a few tricks up its sleeve. Yes, it was with sad parting that the character of Michael left, and yes, no one can say that the show will ever be the same without him. But perhaps that's just the challenge this new season faces.
Michael is out of the picture, but maybe that will allow previously second-hand characters to have a little spotlight time. Only time will tell whether or not The Office survives the absence of its poster child, but if this first episode is any hint as to what season eight holds in store for us, then we may not have heard the last of Dunder Mifflin.