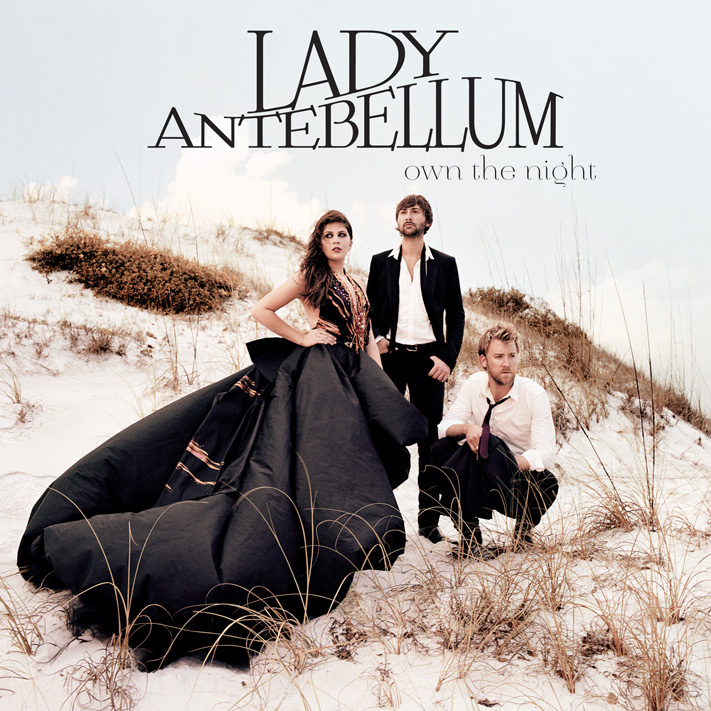 Lady Antebellum's third studio album Own the Night, released Sept. 13, follows in the footsteps of the band's other powerful albums and provides the striking emotion now expected of the country trio.
Playfully called "Lady A" by their fans, Antebellum emerged on the hit music the scene in 2008 with its self titled album. The album was enriched with lyrics about life and love and boasted number one hit "I Run to You." In 2010, the popular Need You Now was released and went platinum four weeks later, with hit singles "Need You Now" and "American Honey."
Antebellum mixes words of motivation while blending vocal and instrumental notes to deliver a great album in Own the Night. Country music enthusiasts and fans of the country and pop crossover alike will be singing these songs long past the changing leaves of fall.
The track "Just a Kiss" will come as no surprise to current country music fans due to frequent airplay. In this enchanting love song, the band uses the emotion and longing to roll into other songs such as "Dancin' Away With My Heart."
There are also examples of the very upbeat and more "tap your feet" side of Antebellum. If you want feel-good and dancing the night away type of lyrics, listen to "We Owned the Night" and "Friday Night."
However, if you crave songs with slow southern drawl and meaningful lyrics like those in Need You Now, Own the Night certainly will satisfy your desires.  The album complements previous releases with tracks like "Wanted You More" and "As You Turn Away."
The duets of Hillary Scott and Charles Kelley re-create the country power ballad in the various tracks of this album. Even if you think country isn't really your cup of tea, the inclusion of pop instrumentals help listeners ease into the country twang. The songs really have something for everyone to connect with intertwined with the melodies.
As the group plays to its strength and sings about love, loss, happiness, good feelings, tragic memories, dancing and Friday nights, Own the Night could well be enough to help Hillary Scott, Charles Kelley and Dave Haywood snag a seventh Grammy.