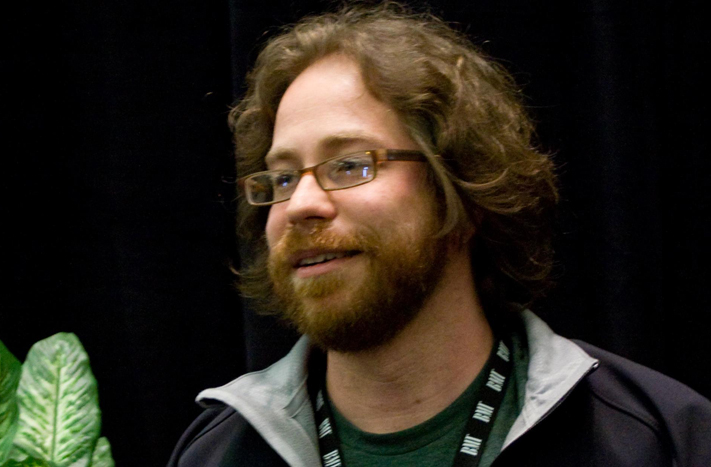 Internet fame can often carry a sense of infamy or disbelief, but Jonathan Coulton is a musician who has built his career through the digital realm and translated that talent into the real world in so many ways.
Jonathan Coulton showcased his new album and show last Friday at the Variety Playhouse during his first trip to the Dragon*Con, drawing a full house of new and old fans alike to the old but intimate venue in Little Five Points.
Coulton's familiar routine has had some welcome new changes that were as much a treat for older fans as they were for newcomers.
Paul and Storm, the comical music duo who have become an integral part of Coulton's show, opened for the main act as usual. There were far fewer people this time who hadn't heard of them, and their peculiar brand of humor kicked things off with the aptly-titled "We Are the Opening Band," which had several panties and an odd item or two flung on stage.
Between their quirky banter and the folksy feel that came with the acoustic guitar, they kept the crowd in constant peals of laughter with songs like "Frogger!: The Frogger Musical," "Mr. Safety's Bowling Alley" and the ever-familiar "The Captain's Wife's Lament," which seemed to bring out everyone's inner pirate with the fairly bawdy lyrics and need for crowd participation.
Coulton's performance was decidedly more direct in the sense that there was far less banter, which also meant he managed to play 24 songs through the evening without the act becoming any less engrossing.
In the past he has played shows either solo with an acoustic guitar, or with Paul and Storm backing him up, but a notable addition to the show is that he has an bonafide band setup. Drummer Marty Beller of They Might Be Giants and bassist/back-up vocalist Adam Bernstein joined Coulton on stage to add a great deal more energy to the songs and act as a whole.
The current style is simply very different and just as good as when Coulton was playing his songs with a charming sense of simplicity that relied on his vocals and the surprisingly-profound lyrics instead of energy or flair.
The addition of these veteran musicians didn't disappoint when classic songs from Coulton's "Thing a Week" project were played, such as "The Future Soon," "Code Monkey" and "Shop Vac," covering a variety of topics both geeky and everyday in a matter that ranged from silly to darkly amusing.
Another greatly-improved part of the show was the addition of new material, as Coulton has written very few songs since his debut in 2006. The album Artificial Heart deserves a review on its own, but for the most part displays a more focused musical style than Coulton is known for and is on the whole less outlandish and more centered on real world experiences, however unusual they may be.
Notable songs from his new album included "Good Morning Tucson," a cheerful tune that reflects a morning news anchor's descent into madness, "Glasses" which is a slower, melodic love song that feels like it was written from a stream  of consciousness and the titular "Artificial Heart," covering a somewhat familiar topic of how people try to improve themselves, for better or worse.
Some interesting performances that were thrown into the mix arrived in the form of Coulton picking up a ukulele while Paul took over keyboard duties for the mellow, relaxed tune "Down Today." Coulton amused and entertained the crowd in equal parts with his performance of "Mr. Fancy Pants" using a Zendrum MIDI controller, which is basically a keyboard-sized digital percussion platform. Things got more interesting when he seamlessly segued into one of his more popular songs from video games, "Want You Gone," the ending song for the recent bestseller Portal 2.
By the time he'd reached the end of his set list, Coulton was hardly finished and didn't make it a great surprise to the audience. The last two songs ended the night on a particularly upbeat note, with the first song of the 'encore' being just a little late in the season, but "First of May" was still a not-safe-for-work tune that was both hilarious and catchy. "I Feel Fantastic," a song that lampoons the amount of medication that is taken in modern life, left the audience bouncing and cheering well after the frantic tune was over.
Jonathan Coulton and company also performed at Dragon*Con over the weekend and chances are good that they will be back in Atlanta next year. The experience was incredibly enjoyable and is recommended for anyone who is looking for a fun night out on the weekend.